Pokémon Brilliant Diamond and Shining Pearl are two of the biggest and most anticipated releases set by Nintendo for the Holiday season. We now have an expected release date for both games, and it is November 19, 2021. And these will be available on Nintendo Switch as timed exclusives (for now) only.
For the first time, Game Freak has not developed any mainstream Pokémon game. Yeah, Pokémon Brilliant Diamond and Shining Pearl are developed by ILCA and published by Nintendo and The Pokémon Company.
Do you remember something from the name? Yeah, you are right. We have had Pokémon Diamond and Pearl before in 2006. These are 2021 direct remakes of the Nintendo DS role-playing video game.
Brilliant Diamond and Shining Pearl are part of the eighth generation of the Pokémon video game series. We got the official announcement of the games as part of the Pokémon 25th Anniversary event, alongside Pokémon Legends: Arceus.
Now, we have some new information regarding the game from the released previews. Keep reading to know all about them –
1) The first thing confirmed for the games is the Exp. Share feature. It is confirmed to return in the Brilliant Diamond and Shining Pearl and will work similarly to how it has in some of the most recent entries. Exp. Share can't be turned off in the game just like Pokémon Sword and Shield.
2) Another exclusive feature we will be getting in Pokémon Brilliant Diamond and Shining Pearl is the AutoSave feature. It was not available in the original DS series back in 2006, but the remakes will have it. The point to remember is that you can turn off the AutoSave feature if you want.
3) Talking about TMs, these will come unchanged. This means that the TMs will be limited to single-use only. However, players will be given opportunities to obtain more. In previous games, TMs were made available on repeated use, but that won't be the case here.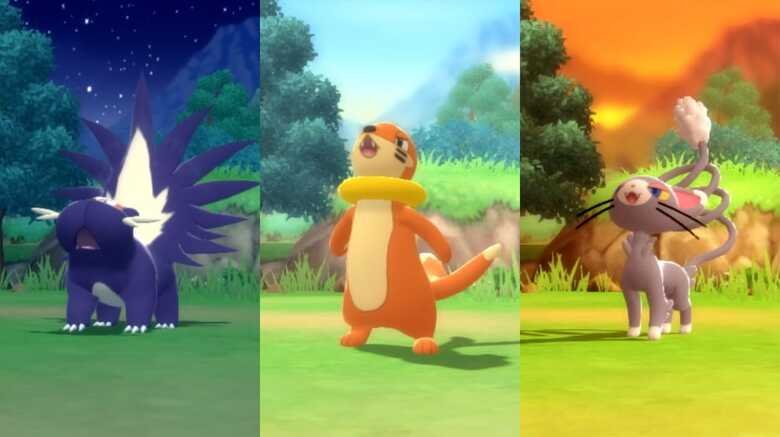 4) Another confirmed feature is that the quality of life upgrades from past generations will be present, including showing type effectiveness in battle. You can also change the Pokémon in your party via storage whenever you like.
So Pokémon Brilliant Diamond and Shining Pearl will be the games to watch out for. But we will have to wait till they launch officially on November 19th this year. Keep following Digi Statement for more such leaks and updates.