Note: This post has been updated, check out the updated content at the end of this post.
---
Konami has announced the new update for the mobile version of PES 2020. The new update with version 4.2.0 will be available soon on Android and iOS devices. The update is expected to bring new features and content to the game, and not only this, Konami is planning to bring several improvements and bugs fixes to the game.
PES 2020 Update 4.2.0 –
Well, the details of the upcoming PES 2020 update are still unknown. Konami has just announced the patch version and release date of the new update.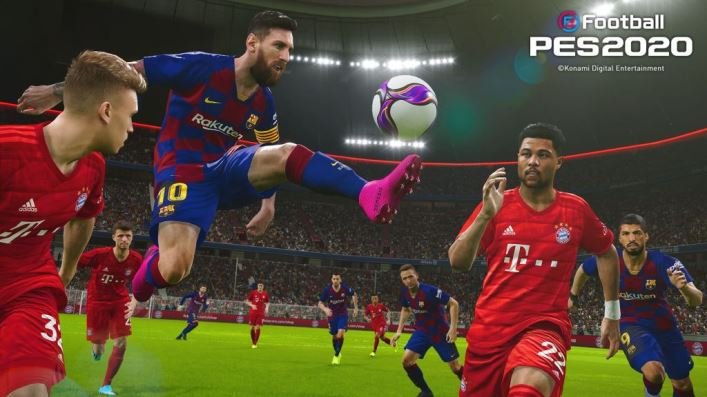 Konami released a press release and mentioned that as shows of appreciation of the constant support of the players, Konami will be giving "Black Ball" the Special Agents to all the players who download the PES 2020 Update 4.2.0 by 01:59 (UTC) on February 17.
---
---
PES 2020 Update 4.2.0 Release Date –
Well, Konami has also mentioned the release date of the upcoming update. According to the official announcement, the new update 4.2.0 will be available on February 13 for Android and iOS on respective app stores.
---
---
Users will be able to download the latest update on February 13, but the update will roll-out slowly in all regions and may take some time to hit every device.
Stay tuned, as we will update this space with the latest news and details.
---
(Update 1)
PES 2020 mobile servers are currently down and not working. Actually the severs of the game are going through server maintenance which scheduled for today.
The server maintenance has started at 2 AM UTC and the expected downtime is 7 hours.
Well, we are also expecting the new PES 2020 update 4.2.0 to drop today after the sever maintenance.
The update will roll out slowly to all the regions. Stay tuned as we will be updating this post with the latest related news.
Also, we will add PES 2020 update 4.2.0 patch notes, when available.
---
(Update 2)
It's official, PES 2020 Update is now live for Android and iOS platforms. You can now download the update from the Playstore and App Store.
The new update carries the latest patch 4.2.0 to all the devices, which also brings a new content update to the game. And along with new content, the update also eliminates several bugs.
If you are interested to know more about the changes and details of the new update, you can check out the official patch notes mentioned below for finer details.
---