eFootball Pro Evolution Soccer aka PES is one of the most famous soccer simulation game series in the world, which is developed and published by Konami. The latest installment in the PES series is PES 2020, which released globally in September, last year. The game is available across all major gaming console platforms as well as mobile platforms.
PES 2020 brought an all-new experience for the soccer fans out there. With the new version, Konami introduced improved player-faces, improved game mechanics, and new game modes, cosmetics, and whatnot.
Well, it's been a few months since the launch of PES 2020, and fans are already curious about the next version of PES, that is, PES 2021. Stay tuned, if you are one of those fans who are interested to know more about the upcoming PES title. We will discuss what Konami is planning with the PES 2021, and what you can expect.
Soccer based games like PES and FIFA are all about game mechanics and simulation. And as a company, if you can deliver the best in class game physics, realistic player-faces, football fans will definitely love that.
Well, it looks like Konami has decided to do so. According to the reports, the popular game publisher is going to release a new game engine in 2020. And with the advanced engine, the renowned game developer will introduce the best ever PES title in 2020.
For your information, the Japan-based game developer uses its in-house made game engine named Fox Engine. It was launched back in September 2013 and made available for Microsoft Windows, PlayStation 3, PlayStation 4, Xbox 360, Xbox One platforms. Konami has developed various gaming titles based on the Fox engine, including PES 2020.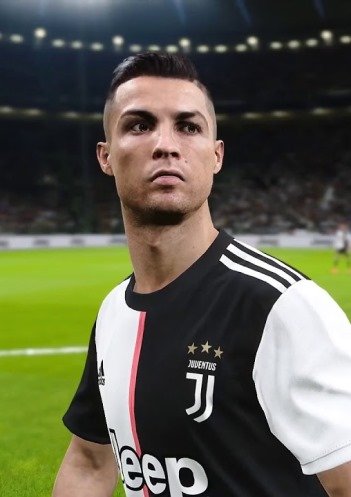 You might be thinking why Konami is still using the same game engine, which was launched six years ago. Well, we won't dive into technical details, but it takes time. Konami started working on a Fox engine after the release of Metal Gear Solid 4, and it took them five years to develop a new engine.
But, finally, it seems that the upcoming PES 2021 will be based on a new engine. According to the reports, Konami will be introducing an advanced game engine with the release of new generation gaming consoles. And if you are supposed to be gaming enthusiast, you may already know that the next-gen PlayStation 5 and Xbox Series X consoles are going to release later this year.
When asked, Konami's Kei Matsuda mentioned about the new game engine in an interview with WinPes. Matsuda said,
"In the future, we plan to change the main engine, but this will not happen before the time when a new generation of game consoles will appear. In the current generation, the FOX engine will remain forever. We are not planning any changes."
It's not official yet; there are high chances that Konami will be releasing PES 2021 on a new game engine for next-gen consoles.
So, what can you expect with the new game engine? Well, the first thing that comes into mind is enhanced graphics and realistic game mechanics. And one of the essential factors – better player-faces. Both EA Sports and Konami struggle in producing real-life players' faces in the game. But, with the new engine, Konami will definitely step-up their game.
PES 2021 Release Date –
Well, there are no official words on the release date of the next PES-series. But, if we look back at the release schedule of previous PES titles, we can expect the release after September 15, 2020. Again, it's just a prediction; no official release date has been announced as of now.
Let us know, you views about the upcoming PES 2021 in the comments section. Stay tuned, as we will be updating this post with the latest related news and leaks.