Singularity 6 Corporation's Palia has kept its momentum since its open beta started on August 10, 2023. It even finished its first major event, Maji Market, on September 26, leaving many players eagerly waiting for a new event like that. This is certainly great for the community, but the developers also need to fix certain issues plaguing the game. One such issue is the request feature bug that's been a constant source of annoyance for many.
Fortunately, Singularity 6 is aware of this bug, so a fix is imminent. But when that will be available is something only privy to the developers. As for what this bug does, it simply turns the item being gifted or requested into a big image that goes on to cover the majority of the screen. Due to this, players are basically unable to confirm their actions to gift the item and close the request menu. It mostly occurs when players attempt to gift their caught bugs/insects in the game, but some other items have also been known to suffer from this. So, is there a fix? Let's find out!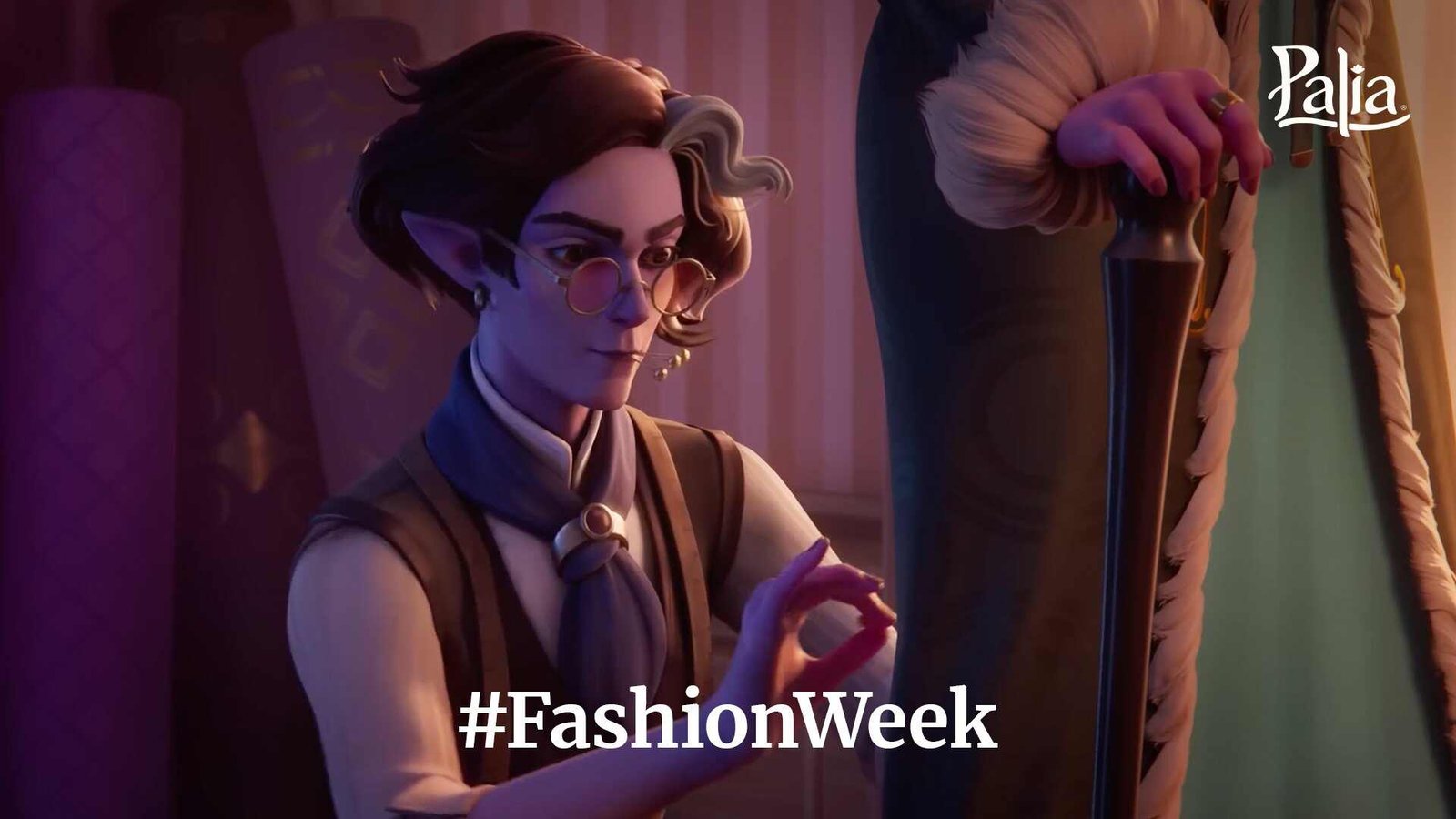 Palia Requests feature bug troubling players: Is there any fix yet
The following workarounds will help you fix this issue. Try them one by one and see which one works.
Restart the game –
First of all, try this workaround before trying anything else. Restarting has been an effective fix for many issues, so there's no harm in it. Restart the game first, and if that doesn't work, restart your PC or console. If even that doesn't produce any meaningful results, move on to the next method.
Update Palia –
Developers have been frequently releasing new hotfixes and updates for Palia. So, if you are consistently riddled with this issue, make sure to keep the game updated. Install the latest available updates and see if that fixes your issue.
Hit ESC –
It seems like hitting the ESC key will get you outside of the Request bugged screen. While this isn't a foolproof fix, it will help you get that annoyingly big image out of your screen so that you can focus your attention on something else. You can also try resending your gift, and if you encounter the same bug, keep pressing ESC.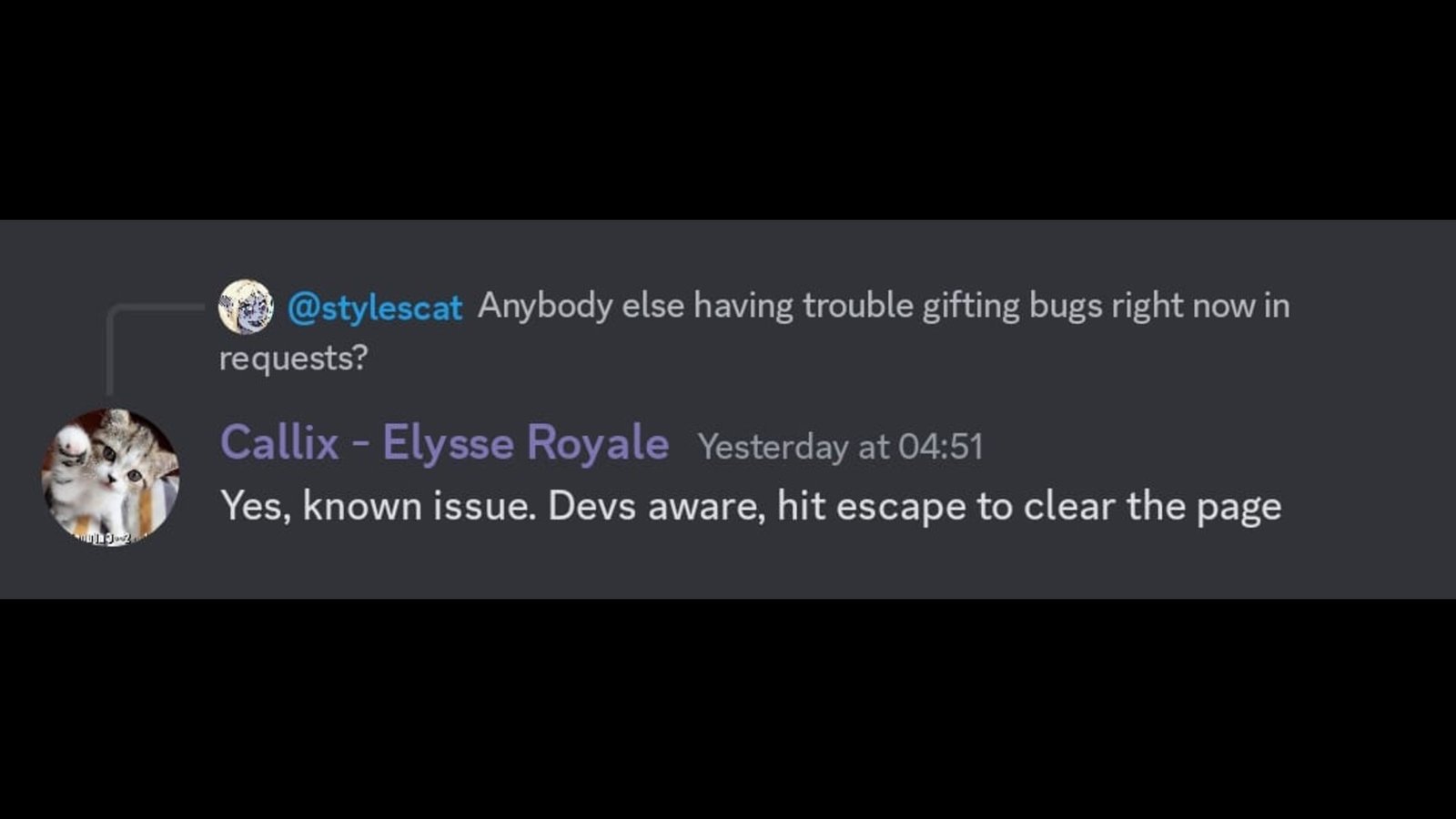 Gift/Request other items –
As stated earlier, some items, especially bugs/insects are kind of bugged right now (no pun intended). So until Singularity 6 does something about this issue, put gifting or requesting bugs on hold using the Requests feature, and try some other items. Once again, remember that the issue mainly occurs when gifting bugs, so avoid doing so for now.
Reinstall the game –
If none of the aforementioned workarounds are able to fix this bug, you should reinstall the game. Delete the game and then start a new download. Once installation is complete, check if the issue remains.
So, were you able to get rid of this issue? Keep in mind that Palia is currently in open beta, so you will be experiencing a lot of bugs and issues like this in the future too. And speaking of that, lots of players have been complaining about being unable to use garden plots in the game. So, if you have also encountered that issue, consider reading this guide. And as always, keep checking out DigiStatement for more such content. Also, read: Palia Sernuk Noodle Stew/Soup Recipe Guide: How to get & cook