In Palia, the gameplay is not just about collecting resources, cooking recipes, and making a profit. Every now and then, you will have to undertake quests to boost friendship and sometimes uncover the lore behind the mystical lands and their inhabitants. We are bringing this up because there is a secret quest to complete that is triggered only when you get your hands on the Pulsing key. But, how can you get this key? And how do you use it after that? Well, as always, we are here with the answers!
The key, for once, is aptly named because it radiates a pulsating glow. The quest it is related to is called "Keyed In", and it will fill you in with some backstory about the character that used to live in your in-game house before your character moved in. You will also find the answer to the hoards of debris that you found in your house. That being said, continue reading to find out the location of the key, and then we will move on to the quest.
Palia Pulsing Key: How to get, find, & use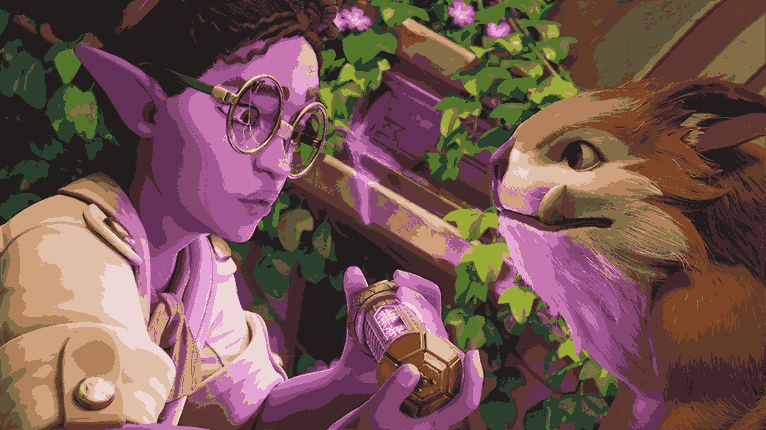 Being an item that triggers a secret quest, you might think that it will be hard to obtain. Well, the good news is that you won't have to travel far or explore ruins to get this key. Read below to learn more!
How to find the Pulsing Key?
Surprisingly, the only way to get your hands on this magical key is through your garden. Yes, you heard that right. It's not just vegetables and tomatoes that grow in your garden; if you till it for some time, there is a high chance that you will stumble on the Pulsing Key. But keep in mind that, for the most part, finding the key is completely RNG based. So, keep tilling your garden, and you should eventually find the key.
How to use the Pulsing Key?
After you find the key, the next thing to do is to talk with Jina to know what the key actually is. She will fill you in with the details, and as it turns out, the key is some kind of magical bomb that needs to be defused. Who created this? Well, that mystery is for you to find out during the quest. Anyhow, she will keep the key for now and ask you to gather some information about the person who used to live in your house before you. Now, the next thing you need to do is roam around the overworld and talk with Caleri, Ashura, Elouisa, and Eshe.
While you do so, pay attention to what Eshe and Ashura have to share. Ashura will share a name with you that will be needed to finish the quest. After talking with all four of the characters, head back to Jina and speak with her. Tell her the information that Ashura shared with you. This will get the key defused, and for safety purposes, Jina will keep the key with herself. As a reward, you will get an Emberborn Hanging Lamp furniture piece, and the quest will be completed!
And that is all about the pulsing key and the quest it triggers in Palia. We hope you are now well-equipped to take on this quest for yourself and complete it on the first go! Now, if you found this guide helpful, make sure to visit DigiStatement for more guides and tutorials like this. Read more: Palia Rosy Bitterling: How to get, find, & catch