I hope the anticipation phase of your next graphics card isn't as challenging as the NVIDIA GeForce RTX 3000 series. To have to wait is one thing, but to be reminded everyday of a new controversy around your next buy, a different ball game. You have to be a lucky chap to get your hands on the new Ampere GPUs. The demand has exceeded the supply, predicted as it was. NVIDIA and third party manufacturers like EVGA, GIGABYTE were forced to restock GeForce RTX 3080 sooner than expected. Many customers have been left disappointed by retailers like Newegg and Best Buy as they unintentionally emptied stock to bots. The manufacturers on their part have been informing customers who have made bookings of updates concerning their cards. This includes GIGABYTE who had recently reached out to its customer base regarding GIGABYTE 3090 AORUS Xtreme.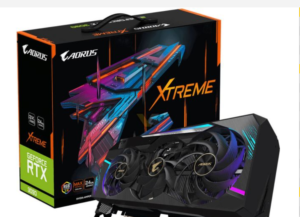 GIGABYTE informs on RTX 3090 AORUS Xtreme (UK)
Courtesy the AORUS range of graphics cards, GIGABYTE have always stayed one among the favorites. The Taiwanese manufacturer confirmed that an AORUS Master variant would be released for lower-end RTX 3060 Ti later on. The RTX 3080 AORUS Master was released on 2nd October on Newegg. A Reddit user revealed a recent mail from Overclockers UK, informing him about his RTX 3090 AORUS Xtreme. A triple blade stack fans assembly features two 115mm and singular 100mm offering a unique alternate spinning. The core clock is yet to be officially declared but the card runs on an impressive memory clock of 19500MHz. The Reddit user stated that he was 71st in the queue for the desired model. Honestly, these are just queue positions and given the massive crowds waiting to pounce there nothing special here. Overclockers UK had to apologize to EVGA recently for an incorrect statement concerning EVGA RTX 3080.