Oppo- A Chinese tech brand primarily known for amazing smartphone products have lately been experimenting with several other services. It all started with telecommunications and then shifting to mobile phones. However, the latest trend has been smartwatches and fitness bands, and Oppo leaves no stones unturned to get to the top in the field too.
Oppo Watch is one of the latest products from the brand. The stylish looking Watch from Oppo was released in the month of March 2020. Since the time of release, Oppo has been consistently rolling-out security patch updates for the users.
Similarly, Oppo has successfully released the August 2020 security patch update for users, though slightly after a delay. One of the users shared a post on Reddit which contained the image, stating the latest security update is out.
Via Reddit-

Today I received the system update for my OPPO watch which updated security patch from June 2020 to Aug 2020. Is someone aware what other changes has been made in this update?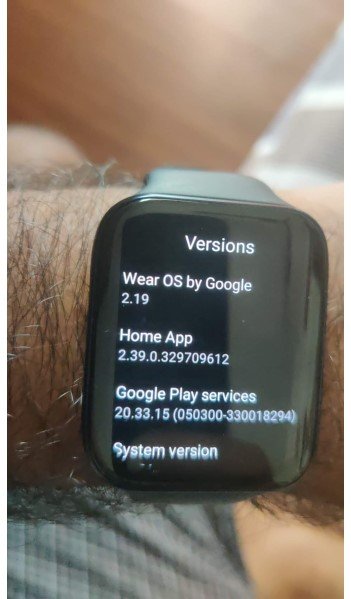 But the only issue users are facing is that other than details about the patch, there is not exactly a changelog provided which explains what the update implies. This might seem normal for just another security update.
However, users have been facing a lot of changes in battery backup. Some users have commented on the post saying the battery backup has gotten better after the update. Specifically, a user has mentioned that with the AOD feature turned on, they have only seen a 55% drop in battery juice since the time of discharge.
In contrast, a decent number of users have been facing extreme battery drain. To read all these comments, click on the source link provided above.
We post related content and exciting updates every day, so stay tuned! Also, share this article with all the Oppo Watch users!