Ooblets, the cozy farming, creature collection, casual RPG, has been steadily winning the hearts of players around the world. One exciting addition to the Ooblets universe is its arrival on Steam. As of October 5th, players on this popular gaming platform can now dive into the enchanting world of the game. This means that even more players can join in on the Ooblets' experience, from tending to their farm to forming dance battles with adorable creatures. With this new influx of players, questions regarding the future content of the game have also risen. In other words, many players are eager to know what changes the game developers will bring in future updates and patches. So, in this article, we will be answering these questions and providing you with a basic roadmap of Ooblets for 2023.
Roadmaps provide players with a glimpse into the future of their favorite games. They outline the upcoming content, features, and improvements that can be expected. In the case of Ooblets, it has been an exciting journey, and hopefully, the roadmap for 2023 promises even more fun adventures. So, what are the new promised additions? Continue reading to find out.
Ooblets Roadmap Details for 2023 & More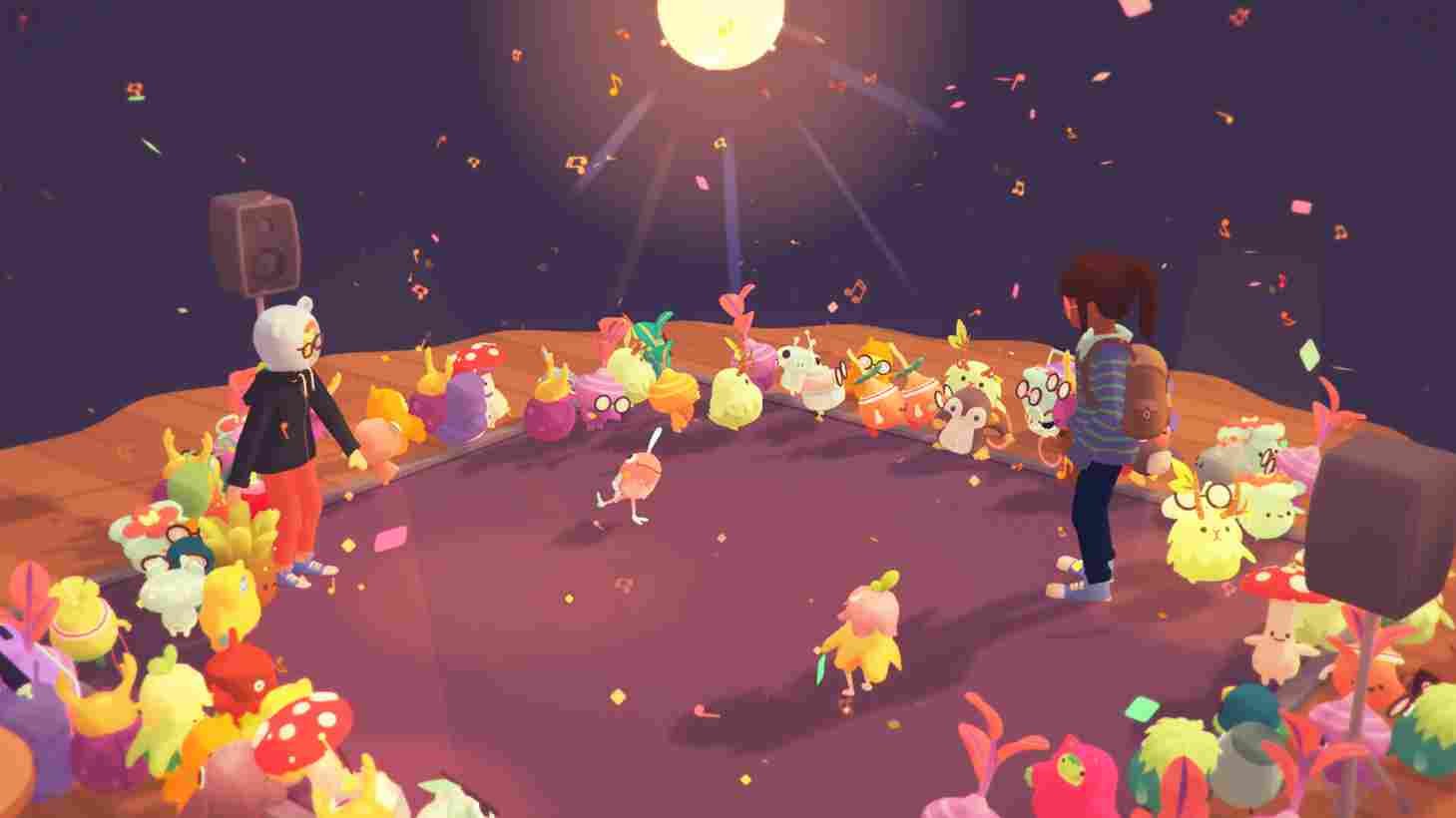 Since the game was already out on platforms like Switch, Xbox, and PC via the Epic Games Store, it has been receiving various updates consistently. Currently, the game is live with the v1.3 update and is filled with Halloween-themed events. Well, the developers have also shed some light on what is to come in the future. Although they haven't released an official roadmap for the game, their recent announcement regarding the release of the Halloween update has revealed a lot of details. So, we will first discuss the contents of the Halloween update and then move on to the details regarding the upcoming one.
The v1.3 Halloween Event Update
The v1.3 Halloween Event Update is one of the main reasons for fans to try the game. This update completely transformed the annual Halloween event. So, what does this update have in store for its players?
Badgetown's Spooky Makeover: Badgetown gets a massive Halloween makeover, giving it an eerie yet charming atmosphere.
Townfolk in Costumes: The townsfolk will don Halloween costumes, adding to the festive spirit.
New Event-limited Ooblet: A brand new Ooblet, exclusive to the event, is introduced, promising new creatures to collect.
Potions Galore: Players can acquire a wide array of new clothes, accessories, furniture, and decor items by crafting potions.
Autumnal Vibes: In-game colors and lighting are adjusted to infuse the world with an autumnal ambience.
Event Collectables: Fresh event collectables await players, with a unique method of discovery that's described as a mix between liquorice sticks and dowsing rods.
Trick-or-Treabie-ing Returns: The fun of trick-or-treating makes a comeback, along with last year's Halloween collectables, and even the intriguing Nullwhere riddles are back in action.
Note: The 2023 Halloween Event is currently live and is expected to run through mid-November, with the possibility of an extension depending on the community's festive spirit.
Upcoming Major Content Update v1.4
But that's not all; Ooblets developers are brewing something big for their community. The roadmap for 2023 hints at a significant content update, v1.4. This update is set to introduce little vehicles for your ooblets to drive, aptly named "oobmobiles". Along with those major additions, we can expect new events and new ooblets, as is the case with any normal content update. But as of now, only oobmobiles have been confirmed by the developers for the upcoming update, while more details on other additions are yet to arrive.
Release date for v1.4 update? (Speculation)
As for the release date of the update v1.4 of Ooblets, it remains a mystery. While the developers haven't provided an exact launch date, they mentioned that the update will drop "pretty soon". They also reflected their intention to release the update before the end of 2023. So, expect a release date somewhere between mid/late December 2023. Well, do note that this is just speculation from our side and not a confirmed update, so take it with a pinch of salt.
We will make sure to inform our readers about the release date of the next update and all of its contents once the details are made available. To not miss those updates, make sure to bookmark DigiStatement. We bring our readers helpful guides and tutorials on all the trendy games. Read more: Forza Motorsport Unable to Launch in Fullscreen Mode Issue: Is there any fix yet