Over a couple of years, OnePlus has gained a massive fan following and yes, that's the right set of words! Fans closely watch the works of the brand, from the latest features OnePlus, brings in to the latest updates they're working on. But the huge brand has held the users waiting for a fix for a very petty issue. We mean, petty for the developers as the users are extremely frustrated about the issue.
OnePlus has a very user-friendly feature called Ambient Display. Under this feature, a user can wake an OnePlus device by simply double-tapping on the screen. This comes most handy when the device is lying on a surface and you quickly need to check on it. Unfortunately, this feature is pretty much broke in OnePlus 7/ 7T devices.
A while ago, users reported that double tap to wake features isn't working on OnePlus 7 series devices. Time-lapse to present, over 2 updates have been pushed for the devices and the issue persists in OnePlus 7/ 7T devices.
User posts about the issue (2019)-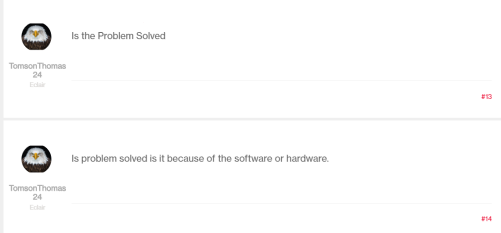 One post from the user has triggered several replies from other users facing the same issue. The issue isn't fixed till now and therefore, users are complaining about how they need to reach for the power button despite paying a hefty among for a device that was supposed to provide better features/ gestures.
As a reply, a forum moderator conveyed how OnePlus is working on the issue as you can read in the image below.
Forum Reply-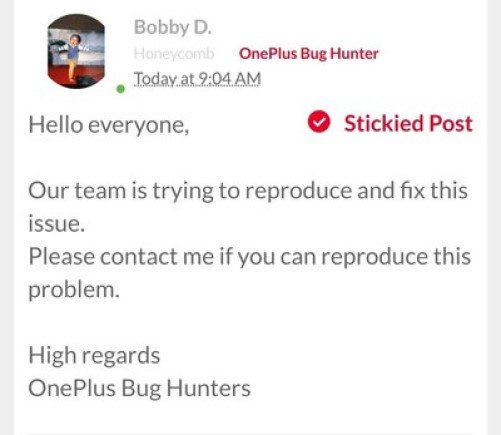 Its been a year and users are still looking for a solution. Some are even suggesting to root the device as the brand seems to be taking no steps towards solving the issue.
Double tap to wake issue persists (July 2020)- 
But sadly, the issue isn't fixed yet. Things got worse when the top-end device of the series, OnePlus Pro received two updates to fix this. The first one did mention fixing bugs but the double-tap to wake still didn't work. In contrast, the second update came with the following changelog that clearly stated about fixing the double-tap to wake gesture.
OnePlus 7 Pro fix changelog-
Hence, this issue no longer persists in the OnePlus 7 Pro device. So, it is just OnePlus 7/ 7T users on the list who are still waiting for a solution. We will keep you updated if there's any solution or fix to the broken double tap to wake up the issue.
Rest assured, we post related content and updates every day, so stay tuned! Also, share this article with all the OnePlus users suffering from this issue.