Chinese OEM Oneplus has always played its smartphone game strong with its premium flagships. The brand manufactures breathtaking smartphones with killer features. Not just the specs but also the company provides some of the best firmware for their devices. Oneplus devices can have a lot of modifications and other stuff. All thanks to the great developer support for Oneplus devices, which makes these devices available with the most number of Custom ROMs, MODs and much more. Talking about that, we have got the Oneplus 7 and the 7 Pro remaining in the spotlight.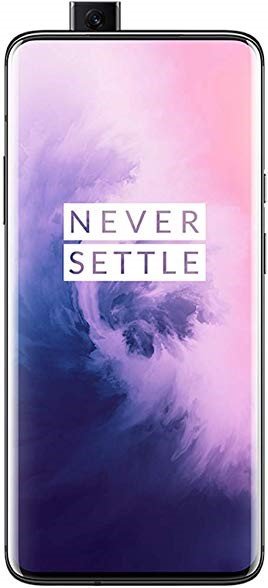 These two devices have now come across something extremely amazing. An XDA member has found a way to successfully run two different OS in the Oneplus 7/ 7 Pro. This was possible through a modified version of TWRP. TWRP is a custom recovery that lets you flash custom ROMs, OS images and also has several other features. This is known as Dual Boot. In case you don't know, Dual Boot is a technique used to run more than OS in a system. Dual Boot has been particularly used in PCs and is more profound in terms of computers. However, we have not heard about dual booting in a smartphone earlier. Well, the concept of the dual boot was much earlier proposed for smartphones by a senior XDA member. We have also seen a few examples earlier which were not as stable by then.
Dual Boot using TWRP MOD on Oneplus 7/ 7 Pro:
Dual-Booting is now practically possible on the Oneplus 7 and the 7 Pro and is relatively stable as well. This was possible by using a modified version of the TWRP custom recovery which was ported from the official TWRP. The XDA member used the same principle which was proposed earlier for dual-booting on a smartphone. He made it possible by porting the TWRP MOD and using it along with Magisk.
The concept here was to use TWRP to create different slots in the memory partition. These different slots were then treated as different partitions to install a different OS in each slot. These slots contain the files of the OS and a separate slot is used as a common slot used by both the OS. This common slot contains files like the bootloader and recovery partitions. This is basically the same principle used for dual-booting a PC where different partitions in the drives are used to install different OS images.
---
                        Github Link-[TWRP Dual-Boot MOD]
---
The TWRP MOD is provided in Github and you can easily download it. You can go ahead and flash this TWRP MOD as the custom recovery on your Oneplus 7/ 7 Pro and then dual-boot it. However, there are high chances that you might brick your device. In case that happens, use the unbrick tool provided in the Oneplus 7/ 7 Pro XDA forums.
---
SEE ALSO:
---
Bring an end to your curiosity and try installing different Custom ROMs by dual-booting them on your Oneplus 7/ 7 Pro. Enjoy Peeps!!
Stay tuned for further updates about dual booting on Oneplus 7/ 7 Pro. Also, share this article with all those who had been wanting to dual-boot on smartphones.
Source: XDA-developer.