About a week ago, Niantic rolled out the update 0.179.1 for the Pokémon Go app. In this update, the developers brought some highly awaited inclusions to the game. 0.179.1 gave the players the ability to communicate with friends via stickers, which can be attached to gifts. Another highlight of the update became the feature which let's players remotely invite their friends to participate in raids alongside them.
Fans have been anxiously waiting for raids to finally go co-op but unfortunately the wait has been extended once more. In the beginning of June, Niantic promised to include this feature in the game later that month. However, they had to push the dates further back. On 19th June, they stated that it will be released in the upcoming weeks. Which suggests that they might have been facing some issues with adding co-op raids to the game.
Cut to yesterday, Niantic officially addressed this delay on TheSilphRoad sub-reddit and their game support Twitter handle. They mentioned that they have been facing some technical issues which is causing the feature to be delayed.
In their announcement, they mentioned that they "will not be able to launch the ability to invite Friends to Raids this month." For some, this could be confusing so as to which month they were talking about. Since this tweet came out yesterday on 30th June, it's safe to say that they did not mean July by "this month".
This has created yet another backlash in the Pokémon Go community as fans are unhappy with the long waiting cycle. The developers have long started to patch this issue and we shall see a launch hopefully later in July.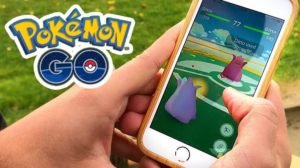 We suggest keep an eye out on Niantic's social media handles and discussion forums as the fix might be here sooner than we'd expect. Click here if you would like to read the patch notes of the 0.179.1 update.