Update 0.179.1 is finally live for the Pokémon Go app. A few days ago, Niantic announced it on Twitter and gave some insights on what this update will work upon. The update had been delivered and it focuses majorly on cosmetic changes while also establishing a co-op raid system. Following, we will be going through all the details mentioned in the patch notes.
Niantic is celebrating four years of the Pokémon Go app which was initially released back in 2016. Regarding this event, new special fourth anniversary boxes will be available in the in-app store for purchase. Players can now buy Special Boxes, Ultra Boxes, Great Boxes and Adventure Boxes to find amazing items inside.

The highlight of Update 0.179.1, the Gift Stickers are finally here. Available in the gift shop, players can attach these stickers to gifts and send them to friends. Not only it provides a subtle way of communication and expressing yourself but this gesture also helps you show appreciation to your buddies.
Right before you send out a gift, you can click on the ADD STICKER button. Then pick a sticker and attach it to the present and forward it to your friends. These gift stickers won't be free so be sure you collect enough of them to never run out.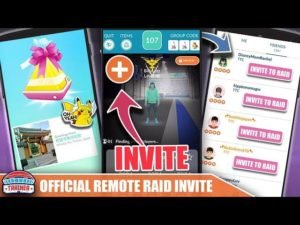 Additionally, co-op raids are also a focus point of Update 0.179.1. Players can now remotely invite friends, regardless of where they are to take part in raids. Up to 5 friends can be added in both public and private lobbies. While we are at it, you can also use the new Niantic Social feature to see which of your friends are currently online.
Apart from that, a few big fixes were also made by Niantic. The Update 0.179.1 came out today and it is available to download from the Play Store. Additionally, you can also find the 100MB updated APK file from APK Mirror.