NFS Unbound has been made available for players who pre-order the game. The full release of this title is set to roll out on December 2, 2022, for PS5, Xbox Series X|S, and PC platforms. Since this game is getting an abundance of hype, thanks to the franchise's popularity, many players wonder what would be the best settings to get high frame rates and the least input lag. If you are also having a similar query, then you are at the right place. Carry on reading this article for the Best NFS Unbound Settings for High FPS and low Input lag.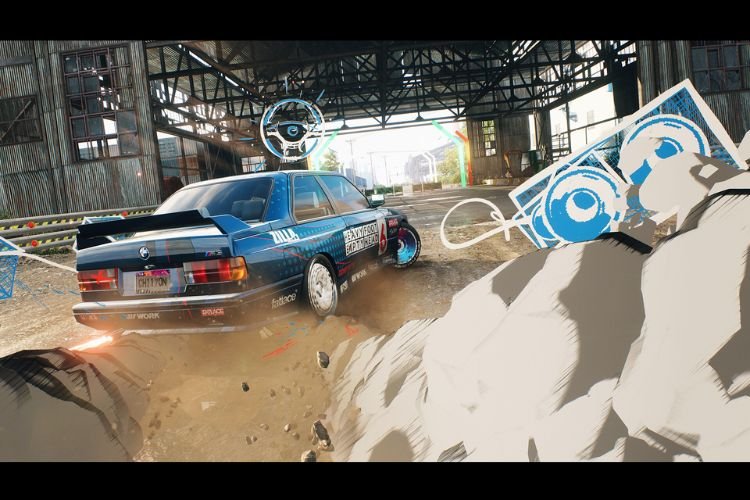 NFS Unbound Best Settings for High FPS and Low Input Lag
Graphics Settings
Motion Blur: Off
Colorblind Mode: Off
Gamma Correction: 50%
Screen Mode: Borderless
Fullscreen Device: 1
Screen Resolution: *Your Monitor's Native Resolution*
Vertical Sync: On
Dynamic Resolution Scaling: Off
Upsampler: AMD FSR 2/ NVIDIA DLSS
Upsampler Preset– Performance
NVIDIA DLSS Frame Generation: Off
NVIDIA Reflex Low Latency: On+Boost
Resolution Scale: 100%
Graphics Quality: Custom/Medium
Texture Quality: Low
Shadow Quality: Low
Texture Filtering: Medium
Ambient Occlusion: Off
Effects Detail: Medium
Geometry Detail: Medium
Anti-Aliasing: TAA
Terrain Quality: Medium
Vegetation Detail: Medium
Post Process Quality: Medium
Lighting Quality: Medium
Depth of Field: Medium
Reflection Quality: Medium
These are the best Graphics Settings to go for in NFS Unbound for the best FPS, no input lag, along with good visuals. For having the best overall NFS Rebound experience, you must also consider applying the following settings.

Accessibility
Menu Narration: Off
Subtitles: On
Story Game Difficulty: Relaxed
Colorblind Mode: Off
Use Chat Speech to Text: Off
Chat text to Speech: Off
Chat Text Size: Small
Camera Shake: 30%
Motion Blur: Off for Low-end PCs / On for High-End PCs
Lighting Control: Off
Driving Settings
Gearbox Type: Manual
Auto Reverse: Off
Units System Shown: Imperial
Camera Shake: 30%
Camera Pitch Sensitivity: 100%
Game Settings
Story Game Difficulty: Challenging
Display Mini Map: On
Enable Cross-Play: On
Display Speedometer: On
Controls Settings
Controller Vibration: On
Deadzone: 22%
Key Bindings: According to your Preferences
Audio Settings
Audio Channel: Headphones/Stereo
Dynamic Range: Full Range
Speech Focus Mode: Off
Master Volume: 100%
Music Master Volume: 100%

Garage Music Volume: 100%
Event Music Volume: 100%
Open World Music Volume: 100%
Pursuit Music Volume: 100%
Free Roam Music: Auto

Car Volume: 100%
Speech Volume: 100%
Effects Volume: 100%
UI Volume: 100%
COP Scanner Volume: 100%
VOIP Settings: Party
VOIP Volume: 100%
So, these all were the best settings of NFS Unbound for High FPS and Low Input Lag. If you found this article helpful, share it with your friends. We will make additional tweaks in these settings with time as we test them out. So, make sure to stay tuned with us on DigiStatement.
Related: Need for Speed (NFS) Unbound Pre-Order details, Editions, Price & More