NBA 2K24 is the newest addition to the long list of NBA 2K games. They are the go-to games for any basketball fanatic. Now, people call out sports games for not being innovative in terms of the gameplay they offer. This is true for NBA 2K titles too. Players have also noticed that along with similar gameplay, the bugs and errors are also similar across all NBA 2K games. That brings us to the topic of this article: the slow-motion issue in the MyCareer mode that is irritating players in NBA 2K24.
If you are new to the franchise, then you might not know that most NBA 2K games are plagued with this "slow motion issue". It is a bug due to which the gameplay becomes sluggish and runs at a reduced speed, making the in-game actions, including player movements and animations, appear slower than they should be. This issue usually occurs while playing the MyCarrer mode, and it can disrupt the gaming experience, making it difficult to control players and enjoy smooth gameplay. So, how to fix it? Continue reading to learn more.
NBA 2K24 Slow Motion Issue in MyCareer Mode: Is there any fix yet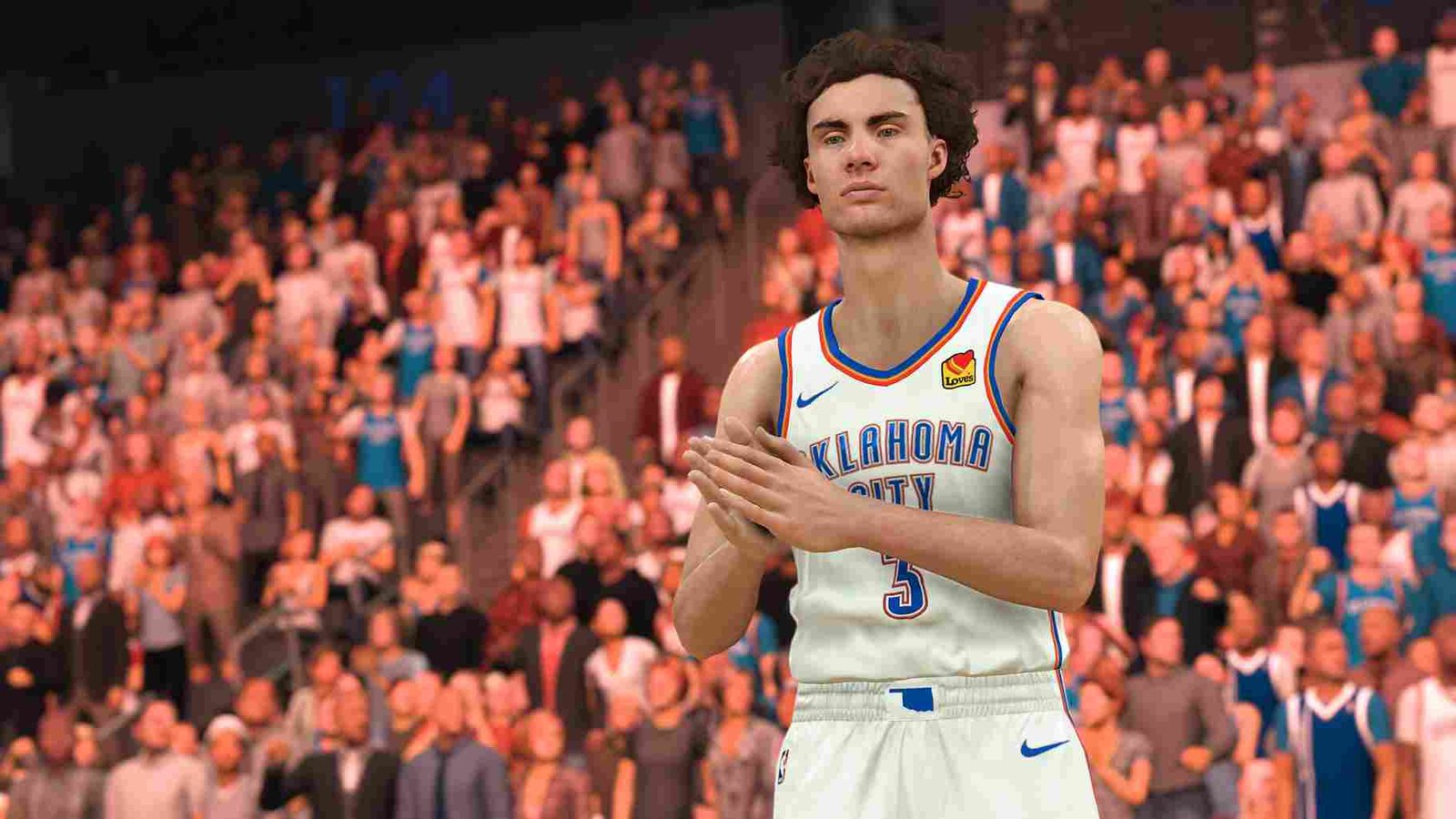 Well, as of writing this article, there is no official fix for this issue. Furthermore, the developers have not spoken about it either. So, where does that leave us? Well, as we mentioned earlier, this is actually one of many recurring errors in the NBA 2K franchise. As a result, there are some workarounds for you to try. Now keep in mind that these are potential fixes and are not guaranteed to work for everyone.
For PC
Change in-game settings
If you are facing the slow-motion issue in the PC version of NBA 2K23, you need to alter the in-game settings. So, launch the game and navigate to "Video Settings". Now, make sure that you enable V-Sync. You can also try to lower the display resolution, for example, from 4K to 1080p, and switch between full-screen mode and windowed mode to see which works best for you. Also, while in the Video Settings menu, set the Quality preset to low or medium and then check if the issue persists.
Run the game via the dedicated GPU
If the issue persists, ensure the game is running on your dedicated graphics card. For this, open the Windows Graphics Settings by searching for "Graphics Settings" in the Windows search box. Here, browse for the game's executable file within its installation folder (commonly found in the SteamApps folder). Now, add the .exe file of NBA 2K24 to the list and click on Options. After this, select "High Performance".
Press Alt+Tab
If you're still facing slow-motion problems, try pressing Alt + Enter multiple times after launching the game. Toggling in and out of the in-game window might fix the issue for good.
Change refresh rate
If you are still encountering the same issue on your PC, then consider changing your monitor's refresh rate to 60 Hz. Doing so might fix this issue, as it did for many in NBA 2K23.
For Consoles
You can also try pressing the B button on an Xbox controller or the O button on a PlayStation controller when encountering an error in the game. This workaround has been effective in previous iterations of the game, as these annual releases often share similarities with their predecessors, sometimes even being referred to as "copy-paste" games. So, this method might resolve the issue in the current game, given the similarities in their mechanics and errors.
Reinstall (Both PC & Console)
If none of the above-mentioned workarounds turn out to be effective, perhaps the last thing to try is to uninstall the game completely from your PC or console and reinstall a fresh copy. Maybe a fresh copy of the game will be free from these pesky bugs.
Well, these are some potential workarounds for you to try to deal with the slow motion issue while playing NBA 2K24. We hope this guide has helped you resolve the issue. For more gaming reads like this, make sure to visit DigiStatement first. Read more: NBA 2K24 Scan Your Face Not Working Issue: Is there any fix yet