NBA 2K22 is the latest installment in the NBA 2K video game franchise. It is the successor of NBA 2K21 and is the 23rd overall title in the series. This game was released on September 10, 2021, for Microsoft Windows, Nintendo Switch, PlayStation 4, PlayStation 5, Xbox One, and Xbox Series X/S. As the game is continuously progressing ahead, it has been witnessing new seasons releasing regularly. Recently, on January 14th, 2022, Season 4- Hunt 4 Glory was released. As we can see the regular seasons' updates dropping from the side of 2K Sports, many players have already started putting questions regarding the release of the next, i.e., the 5th Season. If you also want to know the release date of the Season 5 of NBA 2K22, continue reading this article till the end.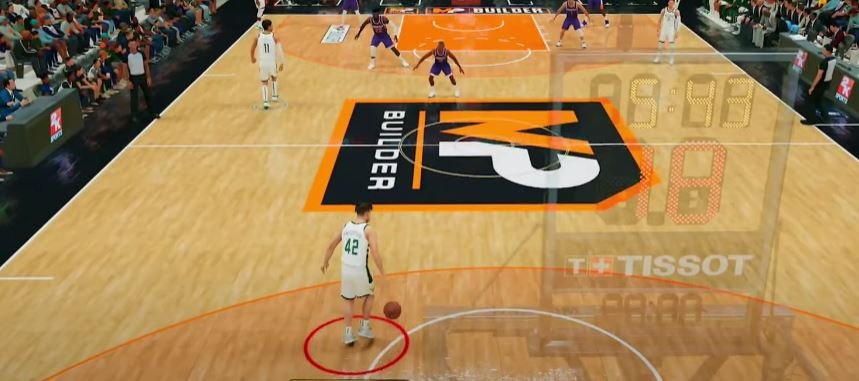 Developed by Visual Concepts and published by 2K Sports, NBA 2K22 is the official basketball simulation video game based on the National Basketball Association. This game is a special one in this series because it is the only NBA game till now that is featuring six different cover athletes. Previously, we have discussed many issues and their fixes about NBA 2K22 like the game not working, crashing, etc which were a major concern for the players who are interested to try the game out. Well, coming back to the main topic, here is everything you need to know about the release date of Season 5 in NBA 2K22. 
NBA 2K22 Season 5 Release Date
NBA 2K22 brings a different and unique theme in every new season, that too with some exciting rewards. Just like the previous seasons of NBA 2K22, Season 5 will also initiate on the same day when Season 4 will end. As of now, officials have not confirmed when NBA 2K22 Season 5 will release. But, we have a very solid prediction ready for you. If we look at the release dates of the previous seasons of this game, they all lasted for exactly 42 days. Here are the details of the same:
Season 1: 10th September 2021 – 22nd October 2021 (42 days)
Season 2: 22nd October 2021 – 3rd December 2021 (42 days)
Season 3: 3rd December 2021 – 14th January 2022 (42 days)
Season 4: 14th January 2022 – 25th February 2022 (42 days)
Just like the previous seasons, Season 5 is also highly anticipated to last for 42 days. Assuming that our prediction is correct, we can expect Season 4 to end or say, Season 5 to initiate on 25th February 2022.
So, this was everything about the release date of NBA 2K22 Season 5. If you found this article informative, share it with your friends.