Every gamer likes to experience a more enhanced visual of the game with higher FPS. DLSS is a video rendering technique from NVIDIA that uses lower resolution to boost the framerate and then uses AI to display the upscaled frames so that they look as sharp as expected at the native resolution. Many gamers in the video game community started enabling this feature in the supported games to boost their framerates. But, the recently released game, God of War (PC) is not showing an option to enable DLSS. If you are also facing a similar issue, continue reading this article till the end to find out the fix for it.
One of the most iconic video game franchises, God of War has now arrived on the PC platform for the first time. God of War games are consistently entertaining us since 2005 with many titles, but all of them were exclusive to PlayStation consoles only. The God of War game (2018) is specially buffed and optimized for the PC platform and is currently available to play. Just like the PS4 version of this game, the PC version also follows the older Kratos who face and fight the Norse gods and Monsters to survive and also teaches his son the same thing. Coming back to the main topic, here is everything you need to know about fixing the DLSS option not showing issue in God of War PC.
Fix: God of War PC DLSS not showing the issue
Enabling the DLSS feature always benefits the players as enabling it, the overall FPS of the game gets boosted with the help of AI. God of War PC also features the option where you can enable the DLSS, but many players are facing the issue where the DLSS function is grayed out on their display settings, and therefore, they are not able to enable it.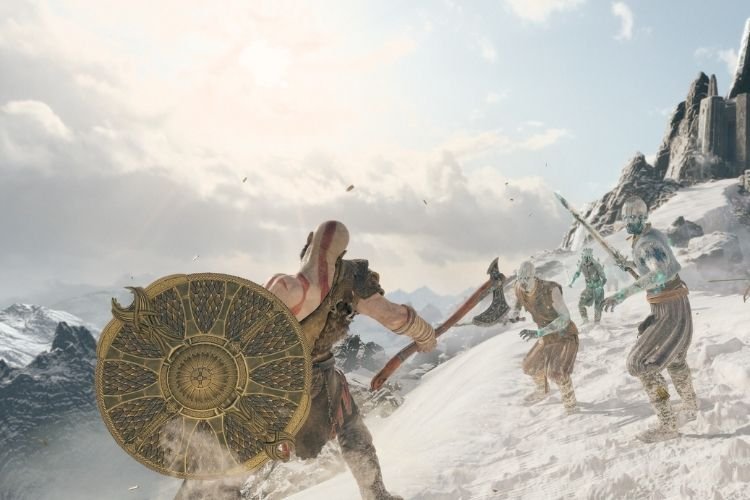 Well, the main reason behind this issue is still unknown but there is a fix that has been figured out by some players. To fix this issue, all you have to do is install the Nvidia GeForce Experience application on your PC. After installing this software, you will simply be able to use the DLSS feature to boost the overall FPS in God of War PC. To install the Nvidia GeForce Experience, head here.
So, this was everything about fixing the God of War PC DLSS issue. If you found this article helpful, share it with your friends.
Also, check out: God of War PC FOV Slider: Is it available?