With My Hero Ultra Rumble, aspiring heroes and villains unite for epic showdowns. But there is a silent struggle that plagues many players—the frustrating issue of voice chat malfunctioning. MHUR is a battle royale at heart, and therefore, it relies on strategic team coordination, which can be achieved through in-game voice communication. However, a growing number of heroes and villains find themselves unable to communicate with their teammates due to the voice chat/mic not working issue. So, is there a fix yet for this? Continue reading to find out!
Some players can hear their teammates speaking, but when they try to respond, their microphones don't pick up their voices. Others have reported that they are neither audible to their teammates nor can they hear them speak. Whatever the case may be for you, we have some workarounds for you to try!
My Hero Ultra Rumble (MHUR) Voice Chat/Mic Not Working Issue: Is there any fix yet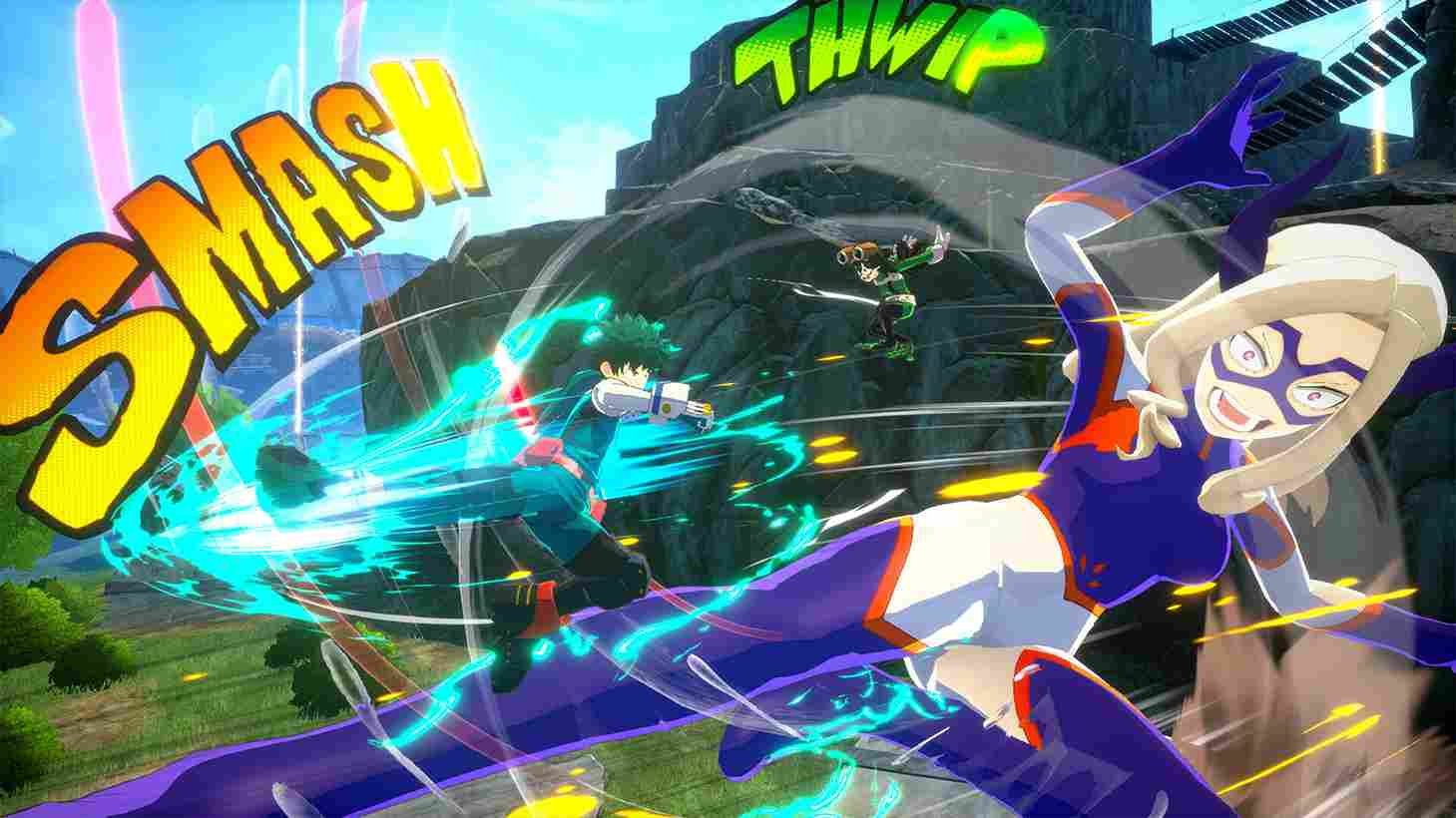 It's frustrating when your microphone isn't working in a game even though you've already checked the basics, like in-game settings. It gets even worse when an official fix is not out yet. Well, this is the case with the prevailing issue in MHUR. Anyway, there are some other workarounds to try that might help you communicate properly in the game.
Check Microphone/Restart
Ensure that your microphone is properly connected to your PC and functioning correctly. Test it in other applications, such as Discord or voice recording software, to confirm that it's working as expected. If you are using Bluetooth headsets, try disconnecting and reconnecting them. If possible, switch to a wired connection. And if you want to go the extra mile, close the game, unplug all devices, and shut your PC down. Reboot after some time, connect your microphone, and launch the game to see if this solves the problem.
Select the correct device/Steam Voice Setting
First of all, right-click the speaker icon, choose Sound Settings, and set your microphone as the default audio device. In the Control Panel, under Hardware & Sound, go to Sound, select your microphone, and set it as Default Communication and Default Device. This will ensure that the right audio device is selected. After that, you can do the same for the Steam client. To do this, click on "Steam" in the top-left corner of the Steam client, select "Settings," and then navigate to the "Voice" tab. Ensure that the correct microphone is selected as the recording device.
MHUR Voice Chat 
Make sure you are aware of the specific key or button assigned for voice chat in My Hero Ultra Rumble. Also, you must have the Voice Chat option enabled. This setting can be found inside the Sound tab in the game's settings menu. Also, to communicate with teammates, you have to press and hold the dedicated voice chat key.
Steam Overlay
Steam has an overlay feature that can sometimes interfere with in-game voice chat. Try disabling Steam's overlay to see if it resolves the issue. You can find this option in Steam's settings under "In-Game". Here, uncheck the "Enable the Steam Overlay while in-game" option.
Microphone Privacy Settings
Check your PC's privacy settings to ensure that My Hero Ultra Rumble has permission to access your microphone. On Windows, you can review these settings in the system's privacy options.
Firewall and Antivirus
Sometimes, antivirus software can block specific applications or features. Make sure that your firewall or antivirus program is not preventing My Hero Ultra Rumble from accessing your microphone. So, it is better to add the game to the exception list.
Reinstall
As a last resort, consider reinstalling My Hero Ultra Rumble. This can help if any corrupted game files are causing the microphone problem.
If you cannot resolve the issue within the game, you can use third-party voice chat applications like Discord or Teamspeak to communicate with other players while playing MHUR. These apps are known for their reliability in voice communication and, in most cases, offer better connectivity compared to in-game voice chats. Anyway, if you found this guide helpful, follow DigiStatement for more such reads! Read more: Party Animals Ori Skin: How to get & unlock