The world of gaming is always abuzz with excitement when it comes to new seasons and updates, and the community of My Hero Ultra Rumble (MHUR) is no exception. With its thrilling gameplay and roster of beloved heroes and villains from the My Hero Academia universe, MHUR has captured the hearts of fans worldwide. In this article, we'll delve into the latest details about the Season 2 release of My Hero Ultra Rumble, including what the first season brought to the table and what's speculated for the upcoming one.
Seasons in video games have become a common phenomenon, offering players fresh content, challenges, and characters to keep the gameplay experience exciting and engaging. MHUR, inspired by the popular anime and manga series My Hero Academia, is no stranger to this trend. Season 1 is proving to be a hit, and fans are eager to know what's in store for the upcoming Season 2.
My Hero Ultra Rumble (MHUR) Season 2 Release Date, Characters, & More Details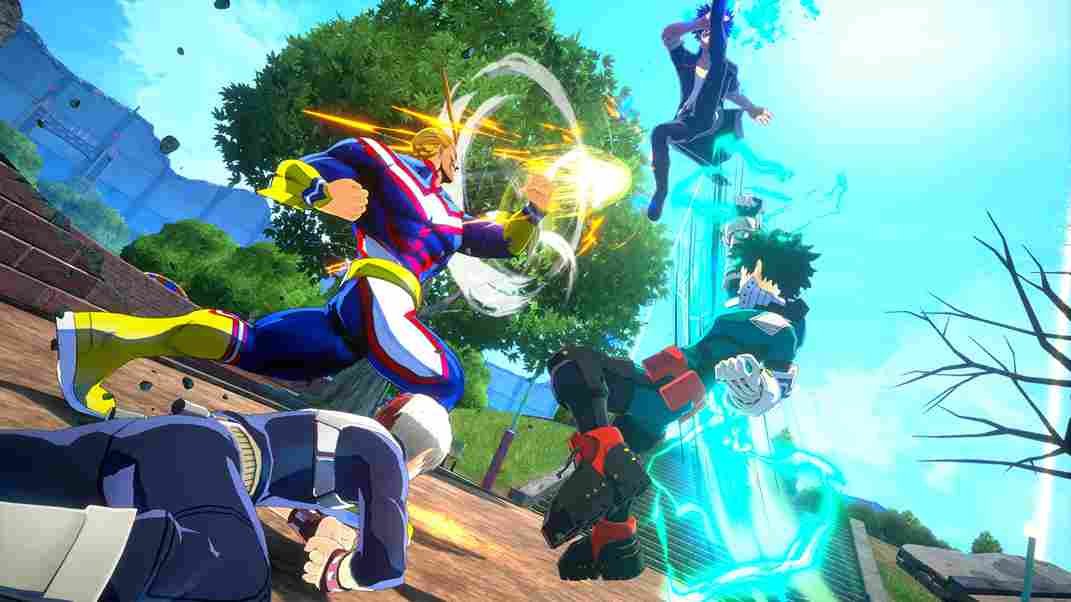 While the contents of the upcoming seasons were teased in an X post, the date for the release of the second season was not specified. However, before we get to the release date of the next season, let's have a quick rundown of the contents of Season 1.
Season 1 Details
Season 1 introduces three new characters to the in-game roster: Momo Yaoyorozu with the quirk of Creation, Eijiro Kirishima with the Hardening quirk, and Ibara Shiozaki who can manipulate vines. Players can also enjoy various events, collect rewards, and customize their characters, aiming to reach the top. Season 1 also features new costumes and exclusive banners, including limited costumes released every two weeks. Additionally, there are mission and battle events with unique rewards, and players can access exclusive content with the Pro License Battle Pass too. It's a season filled with action-packed challenges and character customization, which makes the upcoming one much anticipated.
Season 2 Release Date (Speculations)
As per Bandai Namco, each season in My Hero Ultra Rumble is planned to last approximately 2 months. Since the first season started on September 29th, 2023, with the game's official release, we are expecting Season 2 of My Hero Ultra Rumble to be released around late November or early December 2023. However, note that this is just speculation from our side, so take it with a pinch of salt. While Season 1 of MHUR brought characters like Momo Yaoyorozu, Ibara Shiozaki, and Eijiro Kirishima into the spotlight, Season 2 will add one more playable character to the roster. Apart from that, the roadmap also mentions "New Rules" for Season 2. We will have to wait for more information to become available from official sources or from leaks regarding these rules since we don't currently know much about them.
Leaks?
As per Santa Ricky, a new gacha system, additional rewards, and a potentially new map will be introduced in the game in the near future. But, we cannot say for sure whether these additions will be implemented with the release of Season 2.
Upcoming My Hero Ultra Rumble Gashas:
– Mileage Gasha
– Pickup Roll pic.twitter.com/V1T1sfFT2W

— 🎄 Santa Ricky (@_FireMonkey) September 28, 2023
My Hero Ultra Rumble Season 2 Rewards: pic.twitter.com/jkNiDDY7xV

— 🎄 Santa Ricky (@_FireMonkey) September 28, 2023
My Hero Ultra Rumble will get more maps in the future pic.twitter.com/eBBr1kEA63

— 🎄 Santa Ricky (@_FireMonkey) September 28, 2023
Additionally, a list of upcoming characters, including fan-favorite heroes and villains, hints at the game's promising future. With exciting developments on the horizon, fans of MHUR have much to look forward to in the upcoming seasons. But for now, enjoy the first season and be prepared for the second season, which is most likely to be released during the last week of November 2023 or the first week of December 2023. The leaked information also suggests that the following characters might be added to My Hero Ultra Rumble in the future, but no update is available on which one will be added in Season 2. However, it's important to note that this list is highly susceptible to change:
Twice
Hitoshi Shinso
Kyoka Jiro
Hawks
All For One
Present Mic
Endeavor
Mirio Togata
Overhaul
Kurogiri
Neito Monoma
Nejire Hado
Shoto Aizawa
Upcoming My Hero Ultra Rumble Characters:

– All For One
– Mirio Togata
– Nejire Hado
– Overhaul
– Twice
– Hawks
– Kurogiri
– Neito Monoma
– Hitoshi Shinso
– Present Mic
– Shoto Aizawa
– Endeavor
– Kyoka Jiro pic.twitter.com/t0wNCV9CZA

— 🎄 Santa Ricky (@_FireMonkey) September 28, 2023
Note: Make sure to keep in mind that this information is based on leaks and may not represent the final lineup of characters in the game.
Well, that is all the information we have on this matter. If you find this article informative, don't forget to bookmark DigiStatement for all your gaming-related queries! Before you leave, here is how you can block incoming attacks in My Hero Ultra Rumble.