Without any huge introduction, let's get this straight- 360Hz is completely insane! As the title read, MSI is all set to release a game-changing gaming laptop and yes, it's driving everybody crazy! On the 5th of September 2020, which is today, MSI officially announced the upcoming release from the brand, which is Oculux NXG253R, a new eSports gaming monitor.
The images attached in this article are the officially released ones after the announcement that was made today. Along with a 360Hz refresh rate, the Oculux NXG253R also packs a great response time of 1ms GTG. As spotted on the image of the rear end of the monitor, this device will support the latest NVIDIA G-Sync Technology.
Hang on, as this not all that we have for you. The official announcement has led to the revealing of most of the monitor specs. The screen size of this upcoming gaming monitor is 24.5 inches. With a resolution of 1080p, this monitor will come with an IPS display.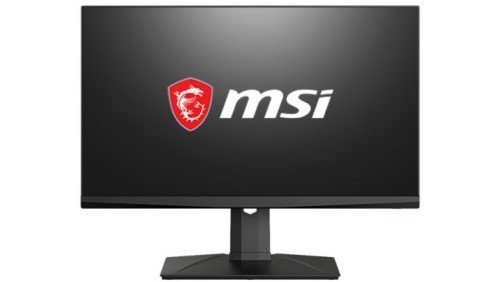 With the latest G-Sync feature added, this MSI monitor supports NVIDIA Reflex technology that allows gamers to measure and optimize system latency. To be more precise, this NVIDIA setup will come handy as most of the popular games like Apex Legends and Call of Duty series of games will soon be supporting the NVIDIA Reflex low-latency mode.
The screen panel has been addressed as Rapid IPS Panel. With RGB lighting somehow becoming the eye-candy for gamers, this upcoming MSI monitor will bring the brand's popular Mystic Light. Other known features are the USB latency analyzer and eSports Mode.
We post related content and exciting updates every day, so stay tuned! Also, share this article with all those who might find this news helpful!