Mortal Online 2 is a unique MMORPG that challenges the notion of regular MMORPG games and skillfully recreates the world filled with unpredictable dangers and have consequences when you lose against another player. The game features a fully immersive world where you can hone your skills, explore a massive open world, tame animals, build a house, and even reward players for their sense of direction and what they have to offer to the world. Like Mortal Online 1, the sequel continues to refine its MMO experience, add new content and other quality of life stuff that makes the world more alive and enjoyable to live.
As Mortal Online 2 has a massive open world, many players are wondering if the devs have added the most requested feature, Fast Travel, which allows players to instantly move to the designated position without having to travel endlessly for longer hours. Read on more to know about the game and if it offers Fast Travel.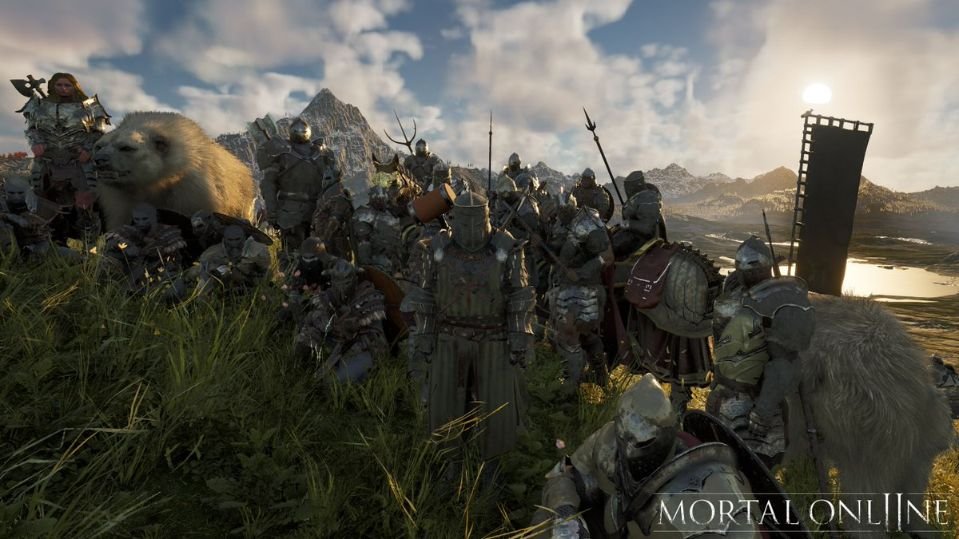 What makes Mortal Online 2 special?
What many like about Mortal Online 2 is that it encourages players to learn about the general mechanics of the game, be it combat, exploration, or crafting, without having to constantly tell them what to do and where to go. The feeling of adventuring and discovering new things is immersive and gives one the feeling of fullness. Some in-game mechanics mimic real-life scenarios that reward players who cultivate and improve their skills and people recognize players by what they have to offer to the community.
The gameplay of Mortal Online 2.
MMORPG's made casual and veteran players feel welcomed and players that strive for perfection or someone who like to play casual, this principle also applies in Mortal Online 2. Players can pick one of the races from 10 different ones that consists of 5 human, 4 non-human, and 1 half breed, and each profession and combat skill have a separate pool, allowing you to create one of a kind character that isn't tied to a specific class. Lastly, the community helps and gives basic tips about the game to new players that make them feel welcomed and make the atmosphere more enjoyable in the game.
Is Fast Travel possible in Mortal Online 2?
As the game heavily relies on interaction and trading, adding fast travel will decimate the economy as well as other important elements of the game. Regional powers, resources, and Trade runs are vital for the economy, and for that sole reason, the developers have no intention of implementing fast travel in Mortal Online 2 ever.
However, you can still transport magically to different parts of the world in riskier and dangerous ways as there is a good chance that players may lose their lives along with their items and equipment in the process.
We hope that you enjoyed reading this article, stay tuned for more updates at Digistatement.