Monster Hunter Rise has been out for quite a long time now (for Switch users only) and has received some of the best reviews from gamers. The game has everything you need to have yourself glued to your screens for long hours. Capcom has done a tremendous job with Rise, and we can say that it is one of the best games, if not the best, we have played so far in 2021.
Monster Hunter Rise is the sixth main entry to the Monster Hunter series after Monster Hunter World which was released back in 2018. This time, Capcom has introduced quite a lot of exciting features in the game and gamers have enjoyed it a lot.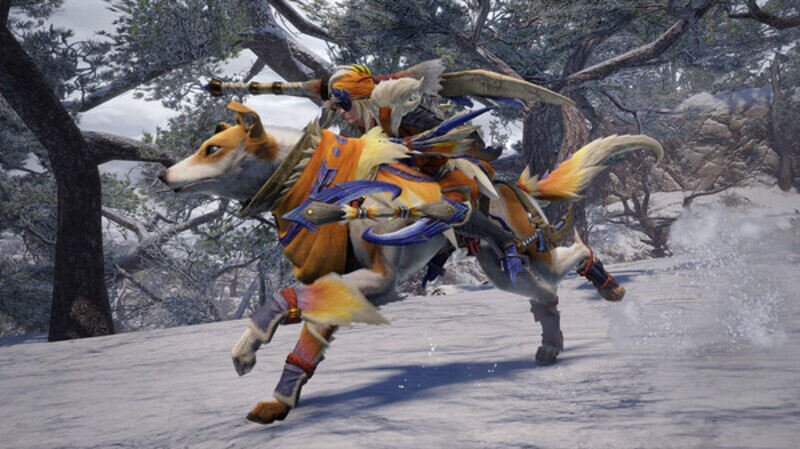 For those who do not know, Monster Hunter Rise is a heavy action role-playing game developed and published by Capcom for Nintendo Switch. Yeah, this amazing masterpiece is currently available for Nintendo Switch only and was released on March 26, 2021.
But here is the good news. We now have a confirmed PC release date for the game! Yeah, Monster Hunter Rise will be released for PC users somewhere in January 2022, for sure. For now, you can go on and enjoy the demo version which is available on Steam!
According to Capcom, they are trying to make some "staggering changes and upgrades in the game for PC users to get elated"! All we care about now is that Rise has got some amazing new features added. The storyline in Rise follows from where World left it. Capcom has introduced some new mechanics and features, which include a new animal companion named Palmute.
Palmute can existent used while riding across the map or can be used in the battle. Various other features like these have made this the second bestselling video game in the Monster Hunter Series!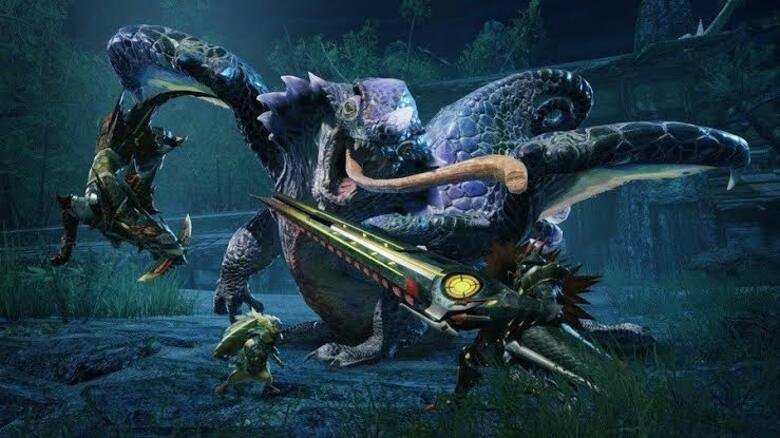 Okay, so the above-mentioned features were a hell lot amazing. But, is there any game that exists in the world which does not have any glitches or bugs or issues? The simple answer is, NO! Monster Hunter Rise also has introduced our favorite old list of glitches and bugs once again! Happy, right? Eh! Do not worry. Digi Statement has got you covered!
The most common issue that Rise has got is the controller not working issue. The demo version of Monster Hunter is now available for everyone, be it PC users or PlayStation or Xbox. But players have reported that whenever they try to connect the PS4 controller in the demo PC version of the game, they end up with their controller not getting connected. And somehow if it gets connected, it does not work!
But we have got a fix. Just follow the below steps –
Click on Monster Hunter Rise in your respective system.
Click on Properties.
Then click on Controller.
Set the override to Enable Steam Input.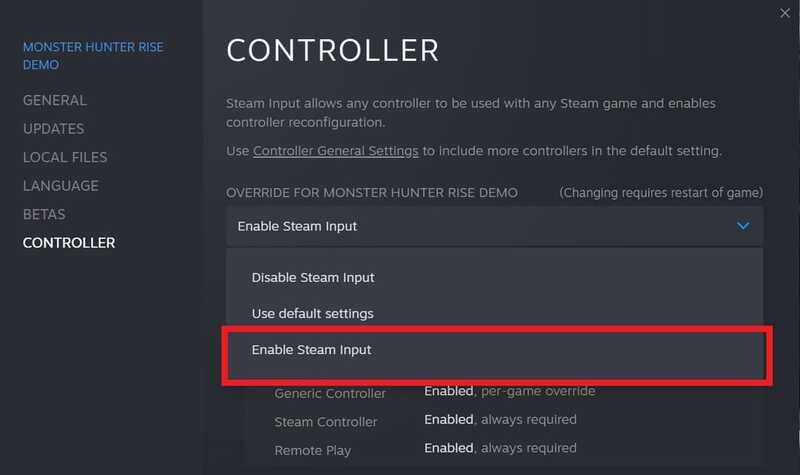 This solution has helped most of the players solve the issue of the controller not working, and hopefully, it will do it for you too! Follow Digi Statement for more such updates on various bugs and glitches in games!