Fans of the longtime series or players who are new to the game will find Monster Hunter Rise very compelling and engaging to play compared to other entries of the series. The latest game offers polished combat, beautiful and bright environments with the general art style, unique skillset, and is regarded as a good game by many fans and offers a different feeling compared to playing Monster Hunter World.
If you've bought the game and started playing it, you might've noticed that launching a detailed map is very complicated, especially when you're using a controller and have no idea how to get through it. To fix it, we've listed a few settings and workaround that'll help you open the detailed map as keyboard and mouse controls are weird in Monster Hunter Rise. Read on more to know about the game and how you can map your controller to view a detailed map.

The gameplay of Monster Hunter Rise
When it comes to general combat and overall gameplay, Monster Hunter Rise is a step up from its predecessors.  Combat is more refined and enjoyable, to make things more interesting, it has a brand new wirebug mechanic that allows instantaneous movements like dashes or wiredashes that are useful for closing the distance between monsters and fights enemies at the same time. If you get knocked up by the enemy, you can use this mechanic to quickly recover.
Combining this move with multiple playstyles feels more rewarding and opens up many possibilities. In addition to that, players can also customize skillsets for each weapon that unlock new moves and increase the damage output of the weapon that the player is using. As you progress in the game, the battle gets tougher and this is where the companion system comes in. You can bring your two companions that'll help you in fighting enemies easier.
How to open a detailed map on Monster Hunter Rise?
The keyboard and mouse controls in Monster Hunter Rise are very janky and are very complicated when rebinding them. Controllers on the other hand have no issues whatsoever and are recommended by many veteran MH players as it makes the combat and exploration more forgiving and comfortable to play with.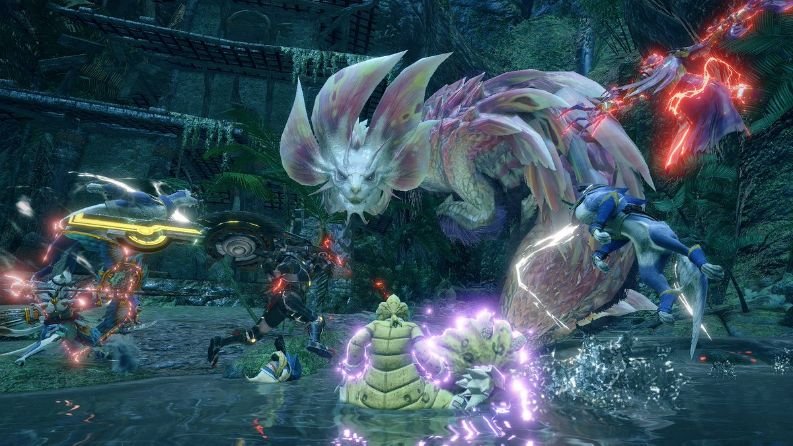 If you can't open the detailed map in the game, all you have to do is press one of the two buttons that are located to the right of your left thumbstick of your controller or hold the small button to the right of the Left stick button instead of pressing it. Now you can open the detailed map and get started on hunting monsters. For more details, you can head over to the official Steam discussion forum here.
Stay tuned for more updates at Digistatement.