If there's one game from CAPCOM where it puts us in the role of the fearsome monster slayer, Monster Hunter is the first game that comes to our mind. Everything from this series enamors players with attention to detail, RPG elements, fluid, and responsive combat. The recently released Monster Hunter Rise has all the features that make it a great game from this franchise. You can upgrade your skillset for certain weapons, defeat unique monsters, take on quests that yield rare rewards, play multiplayer with your friends and experience a brand new tale in the MH universe.
With the game released a few days ago, many players are enjoying it no doubt, but can we change regions in the game? Read the article further to know more details about Monster Hunter Rise and if region change is possible.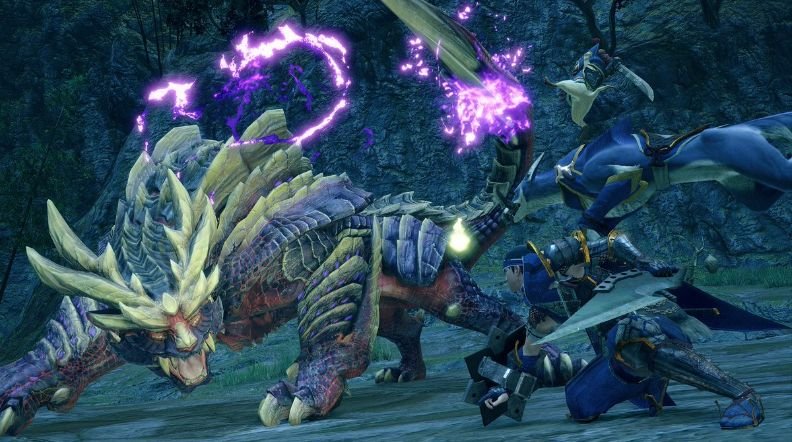 Features of Monster Hunter Rise.
Monster Hunter Rise was received well among gamers when it came out on Nintendo Switch for its unique roster of monsters, plenty of weapons, new sidequests, and brand new maps. Take on the role of a legendary hunter and slay powerful monsters in addition to a great RPG storyline to experience. With that being said, here are some of the features of Monster Hunter Rise.
Fierce monsters
In Monster Hunter Rise, many monsters from the previous games and new ones are featured in the game inspired by Japanese folklore. Every monster in the game has unpredictable behaviors that'll often test your wits and skills and how you handle them. As you get familiar with their attack pattern, defeating them can be very fulfilling.
Gather new materials and craft new items
As you hunt down monsters in the game, their corpse provides you with material that allows players to craft new weapons, armor and upgrade their equipment. The harder the beast, the more unique rewards you'll get to earn, so this makes it more obvious for players to hunt stronger beasts and craft new weapons and armor to survive against tougher beasts with unpredictable attack patterns.
New gameplay mechanic
Monster Hunter Rise introduces the Wirebug mechanic that lets you use them in combat to close the distance or allow faster movement speed using dash moves.
Multiplayer mode
When you're playing the game, you can go solo or team up with your buddies to take down the monster. A maximum of four players can play multiplayer in Monster Hunter rise and difficulties are also scaled to ensure a fair match.
Is the game region-locked?
This is something that many players pondered about whether Monster Hunter Rise will let players change the region as it was possible to do in Monster Hunter World. Sadly CAPCOM never added the ability to change region in Monster Hunter Rise and they'll probably never add it. This means that you cannot change regions in Monster Hunter Rise.
Although after continuous requests from players regarding the implementation of the region-switch feature, the devs have not included it yet. Due to this, players are restricted from viewing sessions from other regions. It also results in longer matchmaking time, which is something players hate. The PS4 version of the game has reduced region filtering which results in faster matchmaking time and an active online community.
We are not sure why CAPCOM implemented strict region filters in the PC version of the game, but if there's any news about it, we'll surely update you at the earliest.
We hope that you enjoyed reading this article, stay tuned for more updates at Digistatement.