Monopoly Go, the exciting digital rendition of the classic board game, has taken the mobile gaming world by storm, bringing families and friends together in a virtual realm of property trading and deal-making. However, amid the joy of building empires and amassing virtual wealth, some players have encountered a frustrating hurdle: the issue of Monopoly Go invites not working. Well, more specifically, the invite button seems to have grayed out for many. So, is there any fix for this issue? Consider reading until the end to find out.
Imagine gathering your friends and family for an exhilarating Monopoly Go showdown, eager to showcase your strategic prowess and business acumen. You set out to invite them to download the game and earn those rewards, but alas, the invite feature seems to have a mind of its own. Instead of seamlessly sending an invite via Facebook or link sharing, you're met with frustration as the invite button doesn't work as intended. So, what could be the solution to this annoyance? Keep reading to learn.
Monopoly Go Invites Not Working Issue: Is there any fix yet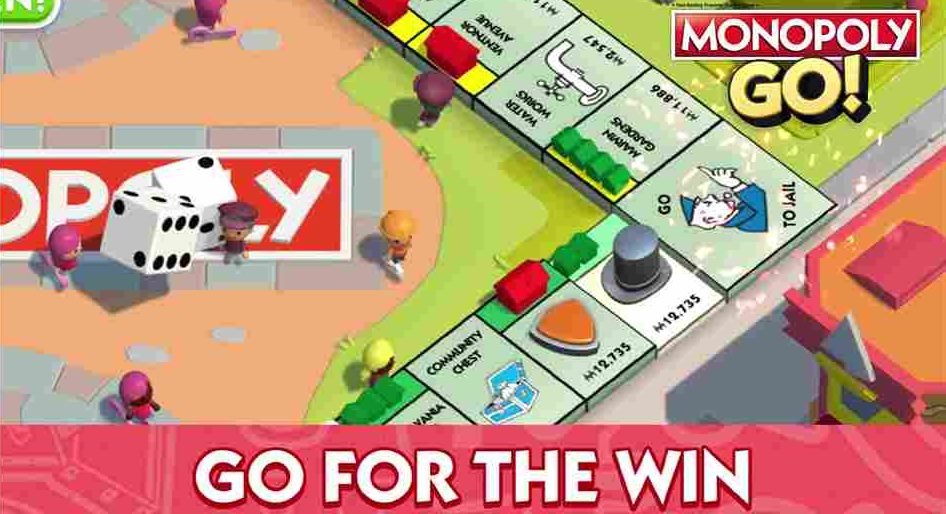 As of writing this article, there is no official fix for this issue. But like always, there are some potential workarounds you can try. Just remember that these workarounds won't provide guaranteed results and may not work for everyone. However, you can still give them a try.
Check Your Connection
Before getting into a Monopoly Go gaming session, make sure your internet connection is strong and stable. A poor or unreliable connection can lead to invite failures and disconnections. If your Wi-Fi is not stable, consider switching to a more reliable network or using mobile data if it provides a better connection. Or else, reboot your router.
Restart the App
Sometimes, the simplest solution is the most effective. If you encounter invite issues in the game, try closing and reopening the Monopoly Go app. This might resolve minor glitches that might be causing the invite problem. However, if the issue persists, consider restarting your device.
Use a different device to send an invite
If the Invite button in Monopoly Go isn't working on your primary device, consider installing the game on a different one, and then log in using the credentials of your main account. Once logged in, check if the issue persists.
Regenerate Invite Link
Click on the "Friends" button in the lower right corner of the screen. Tap "Invite". Click the "Share Invite" button (the orange one). Copy the invite link. Now, you can just share this link to any of your friends via any social media platform. Using this link, they can download the game, and you will receive the rewards.
Clear Cache and Data (Android Only)
If you're still grappling with the invite not working issue, clearing the cache and data of the Monopoly Go app can help.
Android:
Go to "Settings" in your device menu.
Now, select the "Apps" or "Application Management" option.
Next, find "Monopoly Go" on the list and tap on it.
Select "Storage".
Tap "Clear Cache" and "Clear Data".
Launch Monopoly Go, and log in again.
After this, check if the issue persists.
iOS:
Head to the Settings menu on your iOS device.
Now, select General, and then tap on iPhone Storage.
Find and tap on the Monopoly Go application.
Here, you will find the Offload App option. Select it, and then confirm your selection. The cache will be cleared.
Update the App
Developers often release updates to address bugs and improve the overall performance of their games. If you're facing invite issues, visit your device's app store (Google Play Store for Android or the App Store for iOS) and check for any available updates for Monopoly Go. Installing the latest version of the game can resolve many invite-related glitches.
Reinstall/Contact Support
If none of the workarounds provide any results, you can consider reinstalling the game. Alternatively, you can also try reaching out to Monopoly Go's customer support and letting them know of your problem. They will surely provide you with additional assistance.
And with those workarounds, you should be able to send invites again in the game. Now, if this guide was helpful, make sure to bookmark DigiStatement for more such gaming reads. Also, before you leave, click here to learn about the methods to fill up the invite bar in Monopoly Go.