Minecraft Legends is the new multiplayer action RTS game in the Minecraft franchise. In the world of Minecraft Legends, players can immerse themselves in a variety of game modes that allow them to explore, build, and battle their way through a vast and dynamic world. One of the most popular game modes is PvP, where players can test their skills and strategy against other players from around the world. But as with any competitive multiplayer game, communication is key. So, the question arises: is text chat available in the PvP mode of Minecraft Legends? Keep reading to know.
Players who are used to communicating with their teammates in other games via text chat might be wondering if this feature is available in this game. In Minecraft Legends, players engage in intense battles with other players, requiring precise communication and coordination to emerge victorious. With text chat, players can easily communicate their plans and tactics, warn their teammates of incoming threats, and coordinate their attacks for maximum effectiveness. It allows for a level of communication that voice chat alone cannot achieve, as players can convey important information without interrupting the flow of the game. In this article, we'll take a closer look at the role of text chat in competitive gaming and explore the pros and cons of its absence in Minecraft Legends PvP mode.
Minecraft Legends Text Chat in PvP mode: Is it available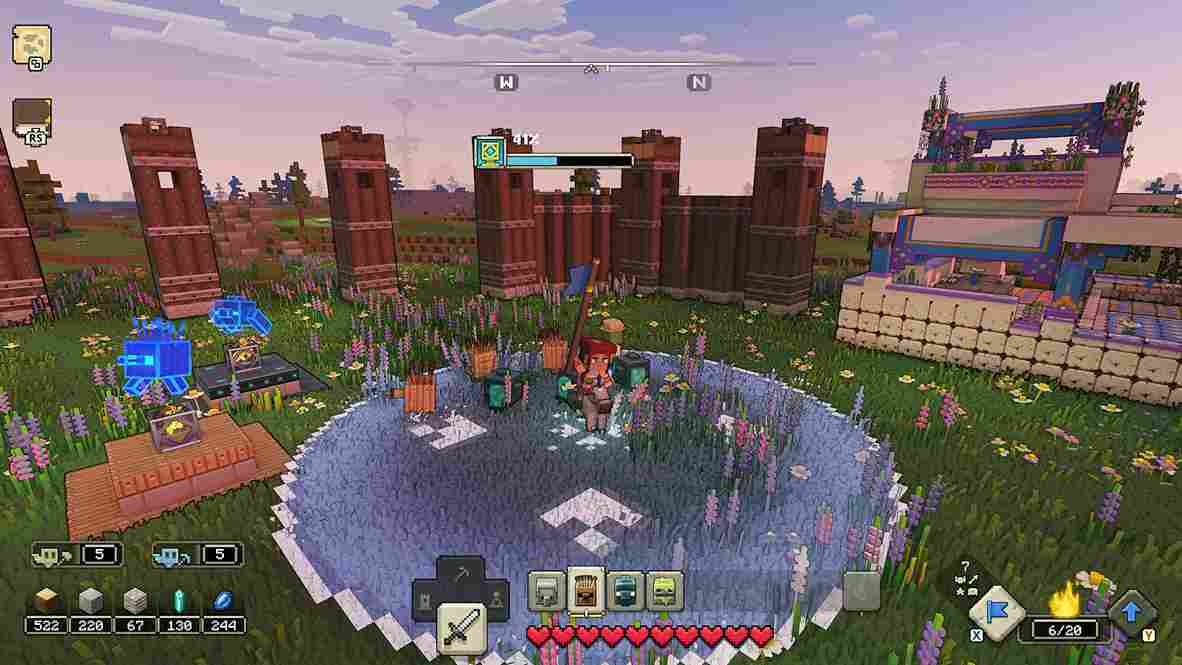 Now, as much as this is a staple feature in most multiplayer games, Minecraft Legends takes on a different route. This is because the privilege to use the Text Chat feature is not available in the game. Now, this may sound like a blunder on the part of the devs, but they actually have valid reasons and concerns for not including this feature. One of the most important reasons why Minecraft Legends does not have a text chat feature in PvP mode is the age range of the game's audience and the fact that the game is most popular among kids. Minecraft Legends is a game that attracts a wide range of players, including children. Developers are aware of the potential risks of allowing players to interact through text chat in PvP mode, as it could expose younger players to harmful or inappropriate content. The developers of Minecraft Legends prioritized the safety and well-being of their players, and therefore, decided not to include text chat in PvP mode.
Another reason for not having text chat in PvP mode is to avoid toxic behavior and cyberbullying among players. In many online games, text chat has been known to be a breeding ground for negative and abusive behavior. The developers of Minecraft Legends want to prevent any form of cyberbullying and toxic behavior from ruining the gaming experience of their players. By removing text chat, they eliminate the possibility of players using it to harass or belittle others. Moreover, the lack of text chat in PvP mode is also due to the game's focus on exploration and creativity. Minecraft Legends encourages players to use their imagination and creativity to build structures, explore new worlds and engage in different activities. Therefore, developers have decided to focus more on creating an immersive environment that allows players to enjoy the game without distractions or external influences. We hope you now have an understanding of why the Text Chat feature is absent from the game. For more reads like this, stay tuned to Digistatement.
Read more,
Minecraft Legends Sign in Failed Issue: Is There Any Fix Yet