Everybody who has ever picked up and played games can safely say that the difficulty settings matter. Think about it, there have been a lot of games without a difficulty setting. That's a risky endeavor because if players find the game too easy or difficult, they'll tune out of it. The difficulty setting of a game isn't as vanilla as it used to be. These days, a lot of developers even make you play a few introductory missions to gauge your skills. After that, they suggest a difficulty setting based on the data they collected. Players need to tweak the difficulty so it's challenging but not in a frustrating way. It's pretty much the norm for games to feature a difficulty setting option and almost every title has it these days. One of the many games that have this setting is Minecraft Legends.
Minecraft Legends is an action-strategy game as you defend the overworld from dangerous piglins. You do this with the help of your allies and the whole thing makes for a fun experience. With the use of difficulty settings, people who are brave enough can even amp up the thrill. Or people who are new to gaming and want a casual experience can scale down the difficulty. The game only came out recently but is already a hit among fans of the long-running franchise. This means a lot of people will want to tweak the gameplay experience to their liking. For that, they'll have to access the difficulty settings. If you're reading this, then you probably want to know how to change difficulty settings in Minecraft Legends. Well, below you will get all the details.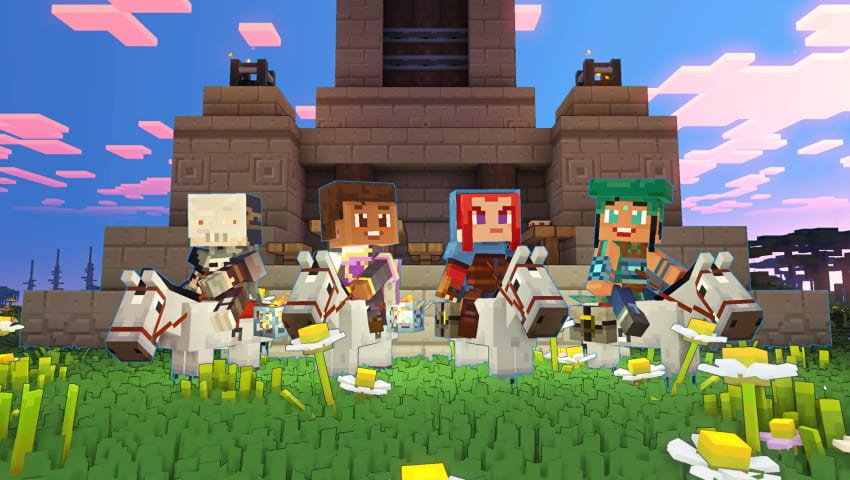 Minecraft Legends: How to change Difficulty Settings
Cha However, it's important to understand how it works and how it affects the overall gameplay. For starters, go to the main menu and select Campaign mode. After that, head on to the difficulty tab and select the challenge you want. There are some things to keep in mind though. The game doesn't use normal terms to describe the difficulty settings. They use very different terminology. To those who may not know this yet – storied is easy and fabled is normal. Whereas, mythic and legendary are difficult and expert settings. The difficulty you choose will decide many things like the map size, resource scarcity, and the intensity of enemy encounters. Mythic and Legendary modes are recommended for people who have a lot of experience with RTS genre games. However, if you change the difficulty more than once, the map size won't change.
Minecraft has always been a deceptively challenging game. This is why it's so important to try out different difficulty modes and figure out what works best for you. Personally, people who have never played Minecraft or anything resembling the genre should stick to Easy. Even a lot of experienced players struggle with the Mythic/Legendary difficulty settings. Anyways, found this guide helpful? Then make sure to check out DigiStatement.
Read More – Stray Blade: How Long To Beat