No matter how many times we want to stop playing Minecraft, it always manages to draw us back in with plenty of new in-game activities, events, and discovering new worlds and we can't get enough of it. The popular 3D simulated block game has been around for a while and still remains as one of the most played & streamed games of all time. In the game's world, there are plenty of undiscovered secrets buried around that hold tremendous value and one of them is Ocean Ruins that are very difficult to find. In this article, we'll be talking about how you can find Ocean Ruins in Minecraft and what else you're gonna have to do to get there. Continue reading the article to know more.
Chances of finding Ocean Ruins
Finding Ocean Ruins in Minecraft can be very challenging compared to finding buried treasures that are located at the bottom of the sea. However, there is a good chance you might come across a few rare goodies lying around for you to grab on so it's worth diving into the sea. Still, you shouldn't be reckless as can get lost easily. But, you can safely explore the oceans by using a night vision potion that'll let you examine your surroundings. If you're prepared for exploring the ocean runes, stick to this article to learn how to locate one.
How to find ocean ruin in Minecraft
The reason why many have a tough time finding ocean ruins is that they perfectly blend in with the ocean blocks on the floor. To locate the ocean ruin you must have a night vision potion as this item will let you see everything below the surface and make the exploration easy. Keep in mind that night vision potion is a must-have item if you wish to venture on ocean ruins or you won't get anywhere so better stock up on them. If you're traveling around the sea in your boat, you might come across one every five minutes. Look for a house under the surface water while your night vision potion is activated and you'll eventually see it.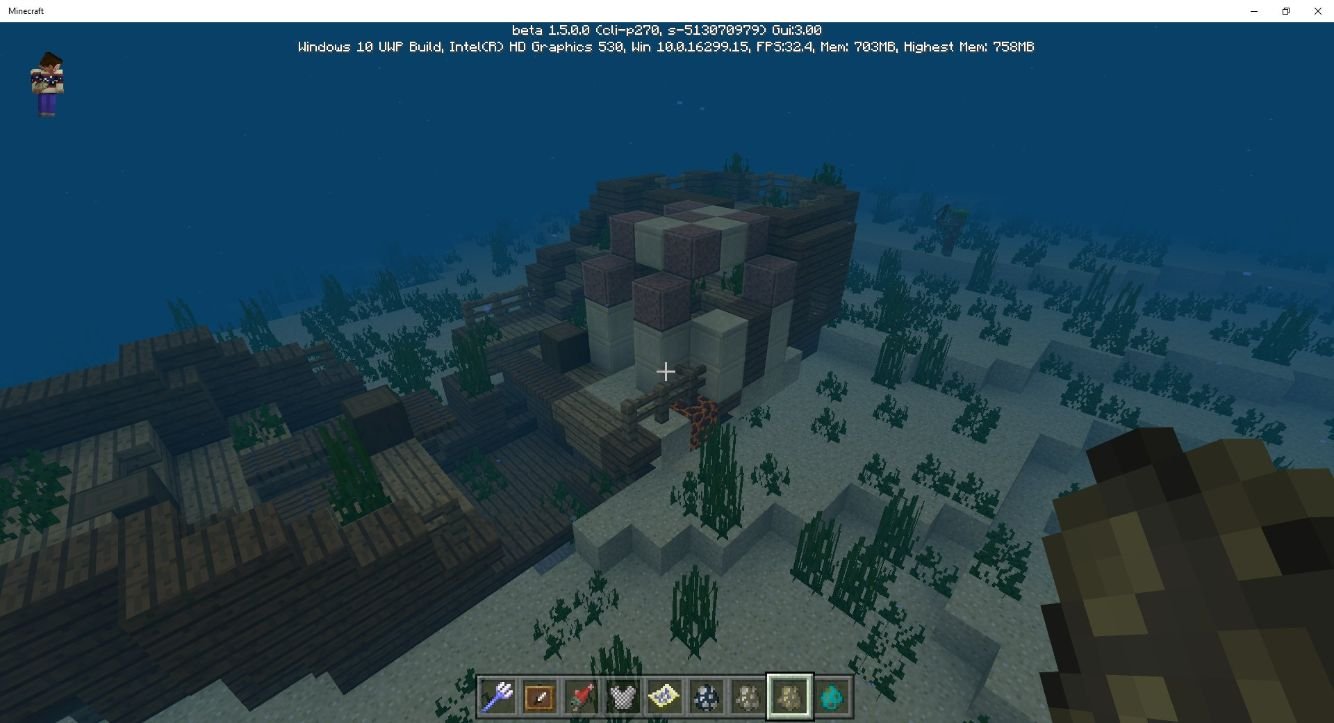 Get inside the house and you'll see a treasure box. Interact with it and grab the treasure map from it. If you want to get the treasure, go to the X spot marked on the map. You can also keep exploring the house and you might find another chest with a treasure map in it.
Anyways, if you can't locate an Ocean Ruin in Minecraft, use the chat in command. Press the right button on the D-pad to bring up the console and type "/locate ruins". This command will give you the coordinates to the closest ocean ruin near you. Then use the tp command by typing "/tp [Coordinates]" and then, press R2. This will teleport you directly to the closest ocean ruin.
We hope that you enjoyed reading this article, stay tuned for more updates at Digistatement.