After years of experiencing different search engines, Google Chrome ended being the most used. But the classic Internet Explorer is one of the most efficient and perfectly suited for business PCs. But Microsoft announced the plans for Internet Explorer 11 and Legacy Edge, but there are mutual responses from users.
Abbreviated as IE or MSIE, the Internet Explorer was first available for PC users in August 1995. Its been 25 years but the user count of Internet Explorer started decreasing a while ago. However, the Microsoft services linked with Internet Explorer have been used by many business officials and employees all across the globe.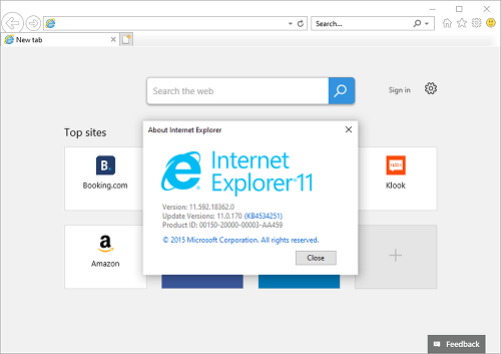 Legacy Edge is the first and original version of Microsoft's searching engine- Microsoft Edge. This browser was founded in 2015 and made available for users in the month of June the same year. The best part about this browser was its extended support for Cortana that made the entire computer experience a lot easier.
But from 2021, Internet Explorer 11 and Legacy Edge will not be supported by Microsoft services, Microsoft 365 apps, or the Microsoft Team. Microsoft's Edge Chromium will be the only source of browser set default in the Windows-based computers hereafter.
Microsoft has been forcing its users to work on the new Edge Chromium. This new browser is based on the open-source project of Google Chrome, clearing the relatability of the name. Therefore, Edge Chromium would be replacing the Legacy Edge and Internet Explorer 11 will be completely cut off from receiving any technical support from the company.
When the information was shared on social media, some users mocked those who still used Internet Explorer as the company itself refers to the browser as an "old-age" browser. But in contrast, some commented on how hard it is going to be to completely move data and other files of the compatible applications supported by Internet Explorer, like Excel sheets and Word documents.
We post related content and exciting updates every day, so stay tuned! Also, share this article with all those who might find this news helpful.