One of the most famous games on Nintendo Switch, Mario Kart 8 Deluxe has been receiving waves of DLCs. Last year, the game officials announced that they will be rolling in a total of 6 DLC waves by the end of 2023. Out of these 6 DLCs, 3 were already released in 2022. The latest DLC, i.e., Wave 3, was released back in December 2022. Since then, the wait for the DLC Wave 4 has started. If you also wonder when will the Mario Kart 8 Deluxe Wave 4 DLC be released, then you are at the right place. Carry on reading this guide to find out everything about this topic.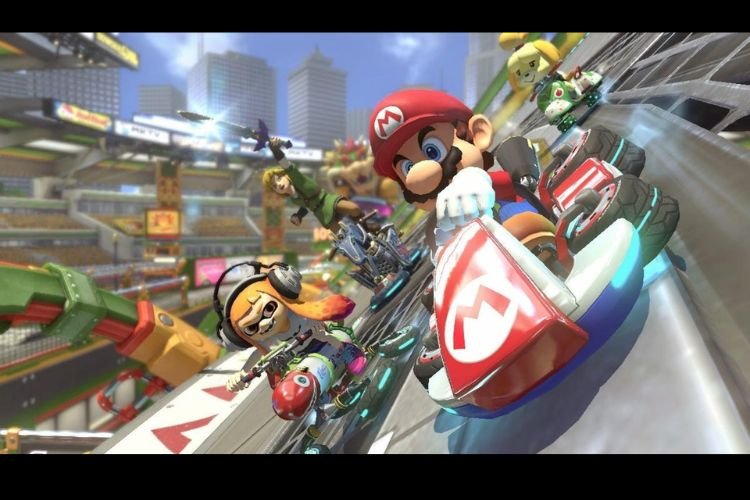 Mario Kart 8 Deluxe Wave 4 Release
To talk straight as an arrow, there is currently no news or confirmed release date for Mario Kart 8 Deluxe Wave 4 DLC. But, by the end of this guide, you will be able to anticipate the expected release date of the same by looking at some facts. Each wave that gets released introduces exciting tracks for the players. With the introduction of new tracks in the game, the players do not get bored and are always engaged in the game. Each Wave DLC of Mario Kart 8 Deluxe introduced 8 tracks to the game. It means that as of now, a total of 24 new tracks have already been introduced. With that being said, it would not be wrong to state that Wave 4 will also be featuring 8 brand-new tracks with it. Well, this information has not been confirmed yet, but now you know what you can expect.
To anticipate the release date of the upcoming Wave 4 DLC, we have to look back at the release date of previous releases-
Wave 1: March 18, 2022
Wave 2: August 4, 2022
Wave 3: December 7, 2022
By analyzing the given data, it can be clearly seen that each wave gets released after a gap of roughly 4 months. With this calculation, the upcoming release should be in April. So, there is a very high chance that Deluxe Wave 4 will be coming to Mario Kart 8 sometime in April 2023. Do note that this is just speculation from our side, so take this information with a pinch of salt. We will update this article once we get official details. Till then, make sure to stay tuned with us on DigiStatement.
Related: Is there a Mario Strikers: Battle League PS4, PS5, Xbox Series X/S, Xbox One, PC Release Date