Who does not want to play video games with the best quality visuals? Everyone does. HDR Mode in games allows you to play and enjoy their world in the best visual quality having amazing colors and high-definition detailing. But, for HDR to work properly, the game you are planning to play must have HDR support. Deliver Us Mars is a recently released action sci-fi game and many players wonder whether it has HDR Support or not. If you are also having a similar doubt in mind, then you are at the right place. Carry on reading this guide till the end to find out everything about this topic.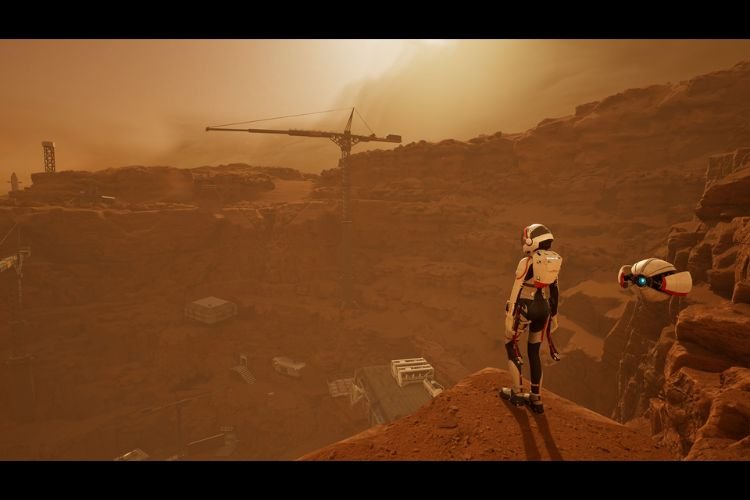 Deliver Us Mars HDR Support
Deliver Us Mars does not have any sort of HDR Support in it. It is 2023 now and almost every gamer these days own HDR-supported monitors. Even Windows 11, the latest Windows OS version comes with inbuilt HDR Support for gaming. At this point in time, developers must consider adding HDR Support to the newly launched games as a priority. Unfortunately, KeokeN Interactive did not think like this as they didn't add HDR support to the game. Due to this reason, the game fans are questing the decision made by the devs, but the loyal game fans believe that HDR Support is already built into the game engine. So, it is a debatable topic until officials confirm anything about the same.
Until officials confirm the same, it is safe to assume that this title doesn't have HDR Support. Adding to the point, Windows 11 players also mentioned that the inbuilt HDR Support of Windows 11 is also not working with Deliver Us Mars. This confirms that this game does not support HDR anyhow. Moreover, even the prequel of this game, Deliver Us The Moon, also did not support HDR. But, the hardcore gamers managed to manually play the game in HDR Mode by modifying its .ini file. You can also try the same with Deliver Us Mars if you are dying to play this game with HDR. To do this, head to the game installation folder, find the Engine.ini file, and open it with Notepad. Now, add the following –
[SystemSettings]
r.HDR.EnableHDROutput=1
r.HDR.Display.OutputDevice=5
r.HDR.Display.ColorGamut=2
After this, save the file and then launch the game. Do note that this method worked for the prequel, and there is no guarantee it will work in this title as well. But, it is worth a shot. Anyways, this brings us to the end of this guide. It was everything about the availability of HDR Support in Deliver Us Mars. If you found this guide helpful, share it with your friends
Related: Deliver Us Mars Steam Deck Compatibility details & more