PC gamers encounter a lot of issues while playing games, but the most annoying issue is the one in which you are not even able to start or launch a particular game. Lost Ark is the recently released MMORPG from Tripod Studio and Smilegate RPG that is also troubling its players with similar issues. If you are also struggling to launch or start the Lost Ark game, then continue reading this article till the end as we have listed down several workarounds that will help you resolve this issue.
Fix: Lost Ark not launching, starting, loading, and working
The most common cause of this issue is that a particular game file is corrupt or missing from your PC. So, to make sure that your PC has all the files that are required to run the game successfully, you must verify the game files from Steam. For that, Open steam > Go to Library>Right-click on Lost Ark > Properties > Local Files > Verify Integrity of Game Files.
After verifying the files, you must also add the "-fullscreen" command to the Launch Options under the General Tab. This will help you launch the game in fullscreen mode.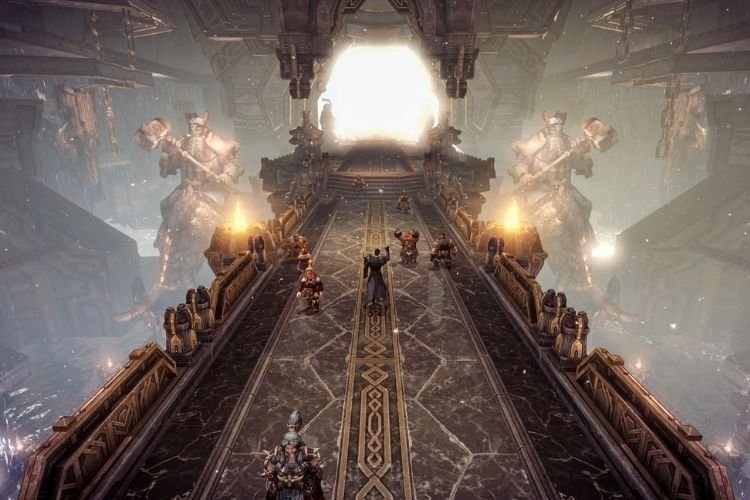 If you are still not able to launch the game, try disabling the full-screen optimization setting from its launch file. For that, head to the game installation folder of Lost Ark, right-click on the Lost Ark application, and select Properties. Here, under the Compatibility tab, you must select/enable the Disable Fullscreen Optimizations option.
If you are still facing the same issue, then try shutting down the applications like Discord which shows an overlay while playing games.
Also, don't forget to update Graphics Driver and Windows to the latest version: For updating your Graphics Drivers head to these links:
And for updating your Windows to the latest version, go to Windows Search Bar and type "Search for Updates". Select the first option and check whether your system is updated to the latest version or not.
Last but not the least, try launching the game again by restarting the Steam Client. To end the Steam Client's all processes, you can head to the Task Manager (Ctrl+Shift+Esc) and remove all the processes related to Steam.
So, these all were some preferred workarounds for fixing the Lost Ark not launching, starting, loading, working issues. If you found this article helpful, share it with your friends.