Bugs and Errors are one of the last things that a gamer would want to see. Be it any error, it does not fail to irritate the gamers. There are certain errors that are common in several games whereas some errors are exclusive to only a particular game. Lost Ark was recently made available to play for the Europe and Americas region and being a new game to these regions, it has started troubling many players through the EasyAntiCheat Error 30005. If you are also encountering this error, continue reading this article till the end to learn how to fix it.
The Easy Anti Cheat Error is quite common and can occur with any game that requires this software to run the game. For those who don't know, Easy Anti Cheat is a software developed by Epic Games that prevents the game from being exploited by cheaters to gain an unfair advantage. Usually, Easy Anti Cheat Error occurs when the Easy Anti Cheat software is either corrupted or goes missing from the system. So, to resolve this error, we will be repairing or reinstalling this software. Continue reading to know what steps you need to follow in order to resolve this error in Lost Ark.
Fix: Lost Ark EasyAntiCheat Error 30005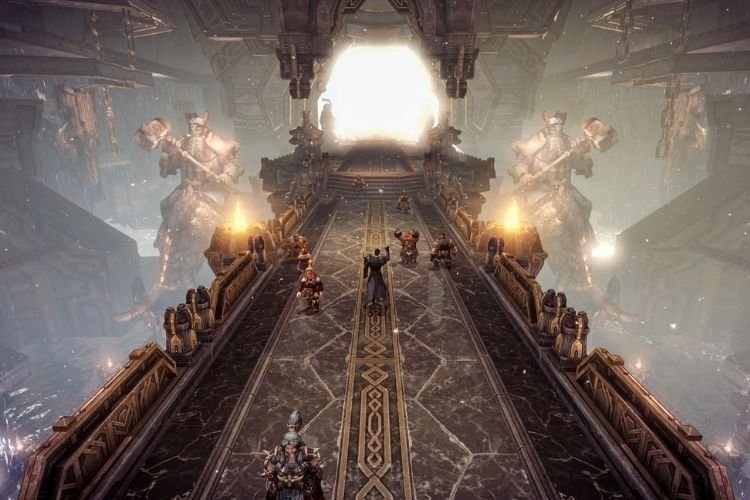 The first step that you must take to resolve this error is to repair this software. For that, head to the following path: File Explorer > C Drive > Program Files (x86) > Steam > steamapps > common > Lost Ark > Binaries > Win64 > EasyAntiCheat. In this folder, double-click on EasyAntiCheat_Setup to open the setup window. Here, select Repair Service to repair this software.
If you are still facing this issue, then make sure that your Windows is updated to the latest version. For that, type "Check for Updates" in the Windows Search Bar and hit enter. From here you can check whether your Windows is up to date or not.
Last but not the least, you must Verify the Lost Ark game files so that any missing or corrupted files get installed again. This step helps to prevent a lot of errors that are caused due to missing files. To Verify game files,

Open Steam > Visit Steam Library> Right-click on Lost Ark > Properties > Local Files >

Verify Integrity of Game Files.
If you are not able to resolve this issue anyhow, then you must try again after disabling any third-party anti-virus or other programs that might interfere to change the system or game files in your PC.
So, this was everything about fixing the Lost Ark EasyAntiCheat Error 30005. If you were able to resolve this error from this guide, make sure to share it with your friends as well.