Be it any error, its only duty is to hamper our gaming experience and annoy us. Propnight is the recently released physics-based multiplayer action and horror game developed by FNTASTIC and published by MYTONA. This game has received many positive reviews since it has released but unfortunately, it is troubling some players with the Easy Anti-Cheat error. If you are also facing the Easy Anti-cheat error while playing Propnight then, continue reading this article till the end to know how you can fix it.
Propnight is the 1v4 multiplayer physics-based prop hunt game mixed with horror survival. You can easily compare this game with the famous Dead By Daylight game. This game takes you to the small provincial town where teenagers continue to disappear mysteriously. But, the real mystery is whose hand is behind all this. In this game, you either become a killer or a survivor. The Killer's role is to kill the survivors whereas survivors can turn into different kinds of props to hide from the killer. Apart from being a prop, survivors are also supposed to repair Propmachines to escape. Coming back to the main topic, here is everything you need to know about Propnight Easy Anti Cheat Error.
Propnight Easy Anti Cheat Error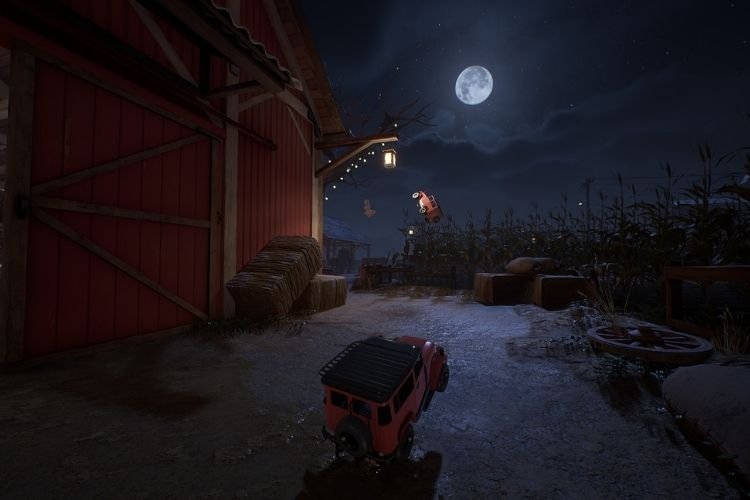 Easy Anti Cheat is not a specific issue that occurs at the players' end rather than the game's end. It occurs because of a missing file in your main game directory. We have seen many other games like Battlefield 2042, Back 4 Blood, etc feature the same error. To fix this, you must follow the steps mentioned here:
Click here to download the file that is missing in your game installation folder.
Once you have downloaded this file, you need to unpack it at this location: %AppData%\EasyAntiCheat\GameLauncher 
Try to launch and play the game.
If you are still facing some issues, you can Verify the Integrity of game files on Steam to make sure that you have installed every file needed to run the game, and also, there are no corrupted files in the game folder. To do this, head to this path: Open Steam > Right-click on Propnight > Properties > Local Files > Verify Integrity of Game Files.
So, this was all about fixing the Propnight Easy Anti Cheat Error. If you found this article helpful, share it with your friends.