OnePlus is a brand that can boldly be stated as the best smartphone company based on Android. Though we don't get much to see when it comes to innovative moves and creativity, OnePlus delivers premium features packed in a simple design without complications. Instead of experimenting, OnePlus devices hit perfectly on what people dream of when they put in so much. And as you can tell, there's hardly anything that is not working out for the brand, as OnePlus receives all praises constantly.
OxygenOS is an exclusive software that runs OnePlus smartphones over Android. The upcoming version of OxygenOS is the OxygenOS 11, that will support the most awaited Android 11 software. Every good news comes with bad news in this world of tech, and so bring OxygenOS 11 too. Not all OnePlus smartphones will be lucky to receive the update to this amazing OS from OnePlus and that is all this article will be speaking about. Before checking out the device, let's take a sneak-peek about the features of OxygenOS 11.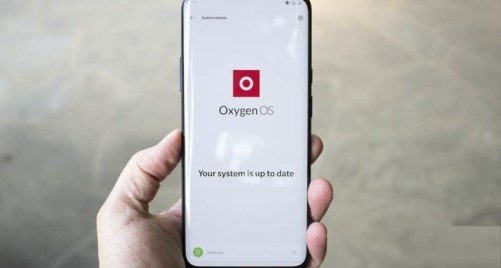 OxygenOS 11 Features, Specifications-
As most of the articles on the existing and upcoming software talk about, we all know that Dark Mode is the trending talk of the town. OxygenOS 11 promises even better Dark mode that'll be known as system-wide dark mode, and the fans just can't wait! OxygenOS 11 is also rumored to come along with tons of customizations and options that the users can play around with.
The clear-all button seems to be dangling around like a pendulum with every software update, as OxygenOS 11 update will be seen changing the placement, once again! We will also get to see new animations and transitions in the fingerprint scanner as you can see in the image given below.

To read a full-fledged article on OxygenOS 11, check the link below where there are loads of details that you don't want to miss about the software and update.
---
---
Smartphones that will receive OxygenOS 11-
OnePlus is a very generous brand as they are the only ones to push three software updates. OnePlus 3 was launched with Marshmallow Android version and now they rock Android Pie with the compatible version of OxygenOS. The list of mobiles mentioned is the OnePlus smartphones that will be receiving OxygenOS 11 (some are unreleased devices).
OnePlus 8.(Not announced yet)
OnePlus 8 Pro.(Not announced yet)
OnePlus 7T.
OnePlus 7T Pro.
OnePlus 7.
OnePlus 7 Pro.
OnePlus 6.
OnePlus 6T.
---
Must see :
---
The top to bottom order is the exact copy of the device that'll be the first ones to receive OxygenOS, to the last. OnePlus 6/ 6T has already received two Android updates but they don't stop there. Though the last, OnePlus will push software updates for both the devices. Sadly, OnePlus 5/5T will not be getting the update.
Rest assured, we will update the article if anything more is to be added on to the list, so stay tuned. Also, share this article with all the OnePlus lovers!