MOBA games have become quite a big name in the gaming industry right now and have started ruling over most of the platforms, be it mobile, PC and perhaps consoles too.
The MOBA universe is growing day by day and we have new games of the genre stacked up for release. One such game is Overprime. It is a MOBA game for sure, but not a regular one. Well, here is everything we know about the game, along with the console release date.
OVERPRIME – WHAT IS THE GAME?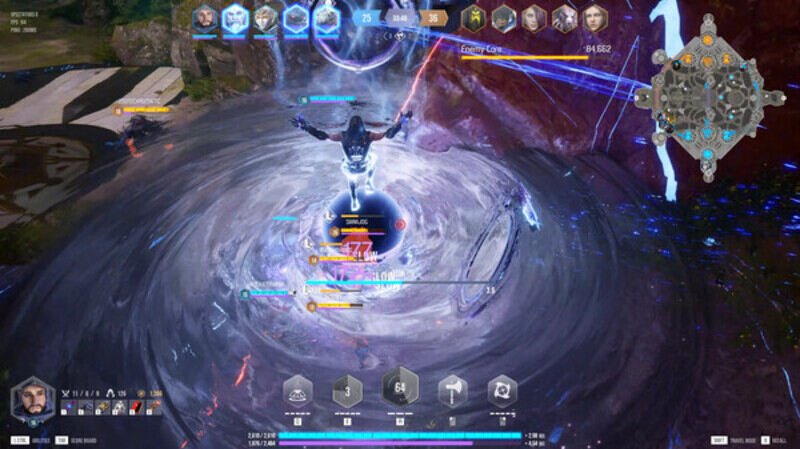 Overprime is a MOBA game. Is that all? Nope. Overprime is a MOBA game that is going to combine quite a couple of other major genres as well. Like the game involves making strategies for winning and there are a lot of awesome action elements too! And the best part about the game is that it is going to be a third-person MOBA game. The game is developed by Netmarble F&C Team SoulEve and is published by Netmarble F&C.
OVERPRIME – WHAT ARE THE FEATURES?
Well, there are quite a few features to look at in the game. Here are some major ones to name –
This is a third-person strategic shooter MOBA game. So you will have two teams of heroes battling to destroy each other's base. And the team that destroys its enemy's base first, wins!
You will have quite a lot of heroes to choose from. According to the devs, we will have more than 20 heroes after the game's official release, but we still do not know all of them. You can check the list of heroes featured in the game here. Now, each hero has his own set of skills that you can use at the right moment to achieve glory on the battlefield.
Since Overprime is a MOBA game, it depends on quite a lot on your teamwork as well. You have to play hand-in-hand with your team, plan unique strategies, and co-operate with your teammates to find new ingenious ways of team fight! This is perhaps the best way using which you can win.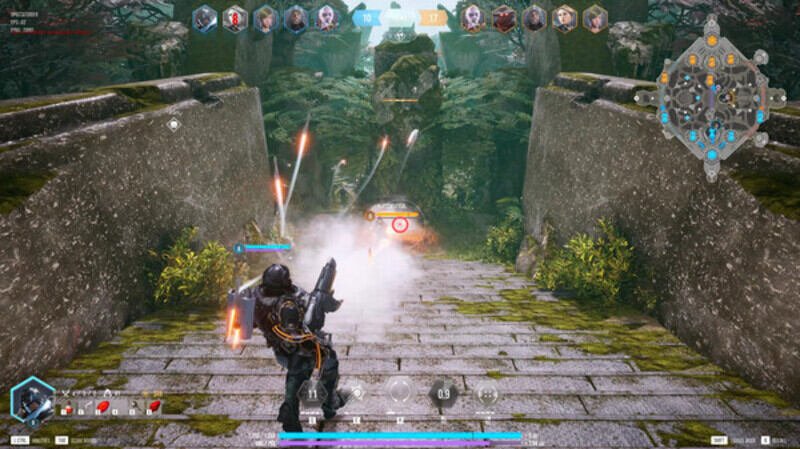 Now, the game depends quite a lot on the heroes and each hero has his own skills and battle techniques, it also matters what items you choose to equip your hero with. If you feel confused about what items to choose, the game has a training mode where you can try out various heroes you have, along with the items added, to test your skills.
OVERPRIME – WHAT IS THE RELEASE DATE AND PLATFORMS?
So when are we going to get this game? Well, there is no such official release date for the game right now. But it is already up for closed Beta testing from 21st – 23rd January 2022. You can go to the Steam page and register for it! Talking about the platforms on which the game will be available, it has been planned to release on PC only, as of now.
OVERPRIME – IS THERE A CONSOLE RELEASE DATE?
This is something a lot of us are wondering about. No, there are no such planned release dates for the console version as well. The console version of the game is not even on the papers right now. So we can say that we can't expect Overprime on PlayStation 4, PlayStation 5, Xbox One, Xbox Series X|S, or Nintendo Switch anytime soon.
This might be because Netmarble is a game developing company that is known for mobile games. And with Overprime, it is entering this new PC territory for the first time. And the company would surely like to check the response from the players for the PC version first. If the response is good enough, we might expect to see a console version sooner or later!
This was everything you need to know about the game Overprime and its console release date. Follow Digi Statement for more such guides in the future.