The recent sci-fi simulation video game, Ixion just rolled out for Windows PC. The game has garnered a lot of attention and is being praised by most players. Now, Xbox, PS, and Nintendo Switch owners wish to know if and when they will be able to enjoy the game. Consoles don't always get great sci-fi simulations and micromanagement video games. So, this is a general query regarding Ixion's console release date. So, if you are looking for similar information as well, then you have come to the right place. Below, we will tell you everything that you need to know about the game's release on additional platforms.
Ixion was released recently on 7th December 2022 for PC. Players have been very happy with its performance so far. After so many AAA disasters, folks are thankful to finally get a game that does not have game-breaking bugs on release. The overall gameplay is also very fluid. Ixion is the story of a person in charge of a Space Station. You are in search of a habitable planet for humanity. But, your journey is filled with many painstaking tasks like regularly maintaining and repairing the ship. Along with this, you also need to manage the population on your Space Station.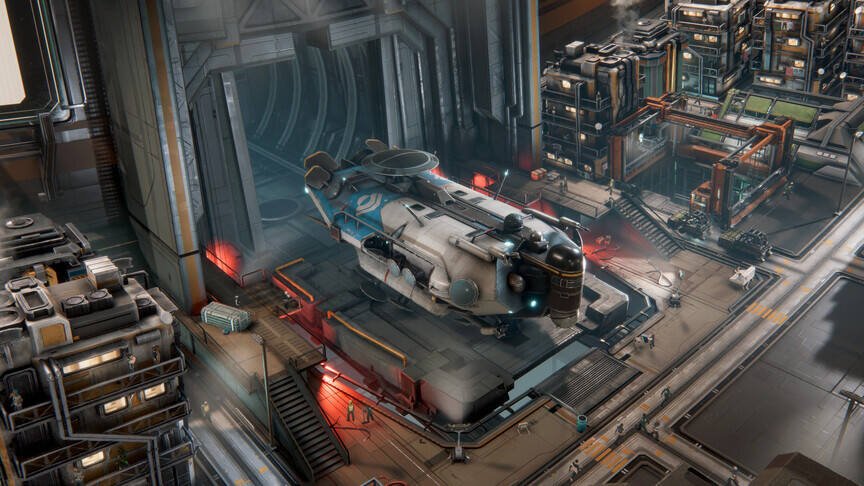 Is there an Ixion PS4, PS5, Xbox One, Xbox Series X/S, & Nintendo Switch Release Date
Unfortunately, there is no release date for Ixion on PS4, PS5, Xbox One, Xbox Series X/S, & Nintendo Switch, as of now. The developers have not mentioned anything about releasing their game for consoles. At the moment, Ixion also does not have full controller support. This could mean that the devs have no plan of rolling out the game for Xbox, PS, and Nintendo Switch markets. But, it is also too soon to be making any statements. The devs are yet to make Ixion properly compatible with Linux and Steam Deck.
Now, although there are some great simulation games available on consoles, the sheer number of inputs and key combinations make it a little hard to play these games using a gamepad. Also, it requires a lot of work to make video games compatible with consoles like Xbox and PS. Well, we don't even know whether Ixion will run on Nintendo Switch. Players who have tried running the game on Steam Deck have reported FPS drops. But, we will not make any assumptions for now. Though, we will make sure to update our article as soon as the devs reveal more information. Till then, stay tuned to Digi Statement, and happy gaming.