Folks who enjoy sci-fi simulation games are in love with Ixion. But, a lot of players have one question- does the game have full controller support? Well, this is a genuine query as a lot of people like to play games using a controller, irrespective of them being on a PC or console. So, if a PC game does not support a controller, it becomes unplayable using this device. Since the developers of Ixion have not cleared up this query, a lot of people are still confused about it. So, if you are looking for more information as well, then you have come to the right place.
Ixion is the perfect video game for people who like sci-fi micromanagement games. You are in charge of a space station that is tasked with finding a new home for humanity. But, your journey is not going to be an easy one. The space station will only stay functional if you keep repairing and regularly maintaining it. You are also in charge of all the humans on your station. This includes both kids and adults. Your goal is to manage the population, the space station, and all the other resources that are required for survival. But, will you be able to do all this using a controller on your PC?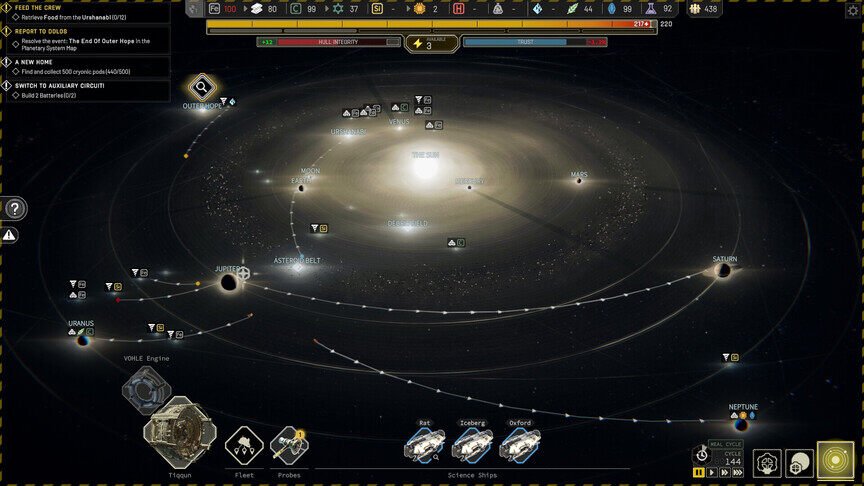 Ixion Full Controller Support: Is it available?
Unfortunately, Ixion does not have full controller support at the moment. Yes, this is sad news for everyone who was looking forward to playing the game using their gamepads. There are several reasons why the developers might not have integrated this feature into the game as of now. First, it is possible that some of the features among the sheer amount might not be compatible with a controller. This is a classic issue with simulation video games. Though, there have been no concrete answers regarding this.
On the other hand, the game has rolled out very recently so the developers might add full controller support in the near future. Since the game is only available on Windows PC, the developers might have decided to not add this feature from the get-go. But, a lot of players wish to enjoy Ixion with their controllers and have let the developers know about it. So, future updates might bring full controller support, although we believe it isn't necessary for a game like this. We will make sure to update our article as soon as more information is available. Till then, stay tuned to Digi Statement, and happy gaming.