Many exciting titles got showcased at Tokyo Game Awards 2022, and Ashfall is one of them that caught the attention of many. It is a new MMORPG title that features a grim storyline and takes inspiration from many games like Fallout. Based on the impressions from the trailer, it does promise good action-packed gameplay with the cover-based shooter. The level design and the art style are simple but overall looks good. Many are curious if it'll arrive on PlayStation, Xbox, and Switch platforms. Continue reading the article to know more about Ashfall and if it'll be arriving on mainstream platforms including PS4, PS5, Xbox One, Xbox Series X/S, & Nintendo Switch.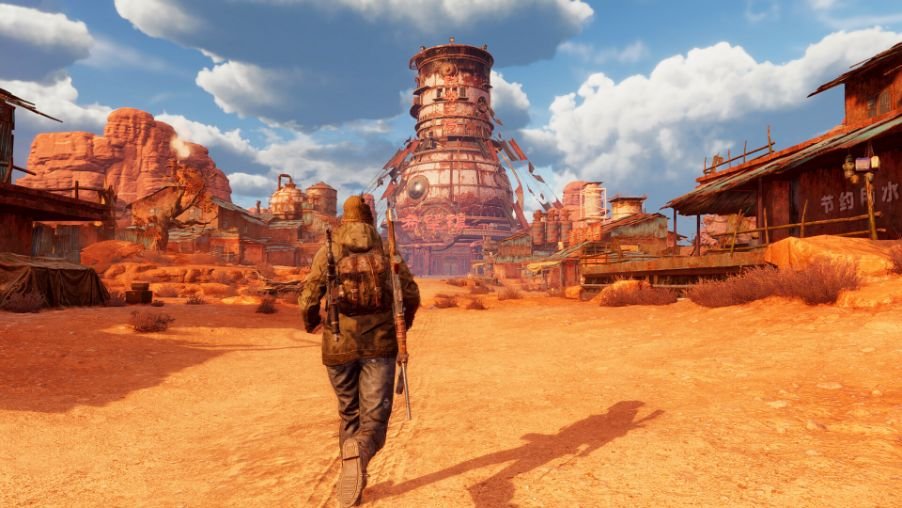 The developers of Ashfall spoke passionately about their vision for the game and the inspiration it takes from Fallout. To make it recreate the themes of Fallout, they even enlisted Hans Zimmer, Inon Zur, and Steve Mazarro to co-produce the music of the game. Both the PC and the Mobile version will get the same immersive experience of cover based shooter and fans are happy about it. You'll get the same sense of dread and danger when you explore desolate lands in the game. While the game does sound ambitious, the gameplay reveals depicts quite the opposite. The animations look clunky, and bullet sponges and graphics need improvements as many suggested. We believe it will improve in the future with the release of the game in 2023.
The Plot
Ashfall is set in the fictional post-apocalyptic world where the earth is ravaged by nuclear weapons, initiated by a rogue AI. Think of Skynet from the Terminator series as the AI's behavior and setting are very identical to that. A small group of humans survive and set out to restore the lands using the Core of Creation- A key that can turn the tides of humanity's fate and restore mankind to its former glory.
Is Ashfall arriving for PlayStation, Xbox, and Nintendo Switch?
After investigating the game and looking at official channels, we found that Ashfall won't be coming to PS4, PS5, Xbox One, Xbox Series X/S, and Nintendo Switch, as of now at least. The game is designed with PC and Mobile in mind and the overall mechanics and gameplay is built around that. If it does get announced for other platforms in the future, we'll update this article ASAP.
This concludes the article on Ashall coming to PS4, PS5, Xbox One, Xbox Series X/S, and Nintendo Switch. For more such informative articles on new games, make sure to stay tuned with us on DigiStatement.