Many new games were showcased at the Gamescom 2022 event that looked good as expected for the next-gen era. Among those games, Stranded Alien Dawn is one of them that many were impressed with and features sci-fi elements along with life sim elements. During the reveal, Haemimont Games, the developer of the game who created the popular 2018 title Surviving Mars promised that the game will offer a memorable journey and a promising survival experience. The concept does sound amusing but how well does it execute those elements? Continue reading the article to know more about Stranded Alien Dawn and if it'll be arriving on major platforms like PlayStation, Xbox, and Nintendo Switch.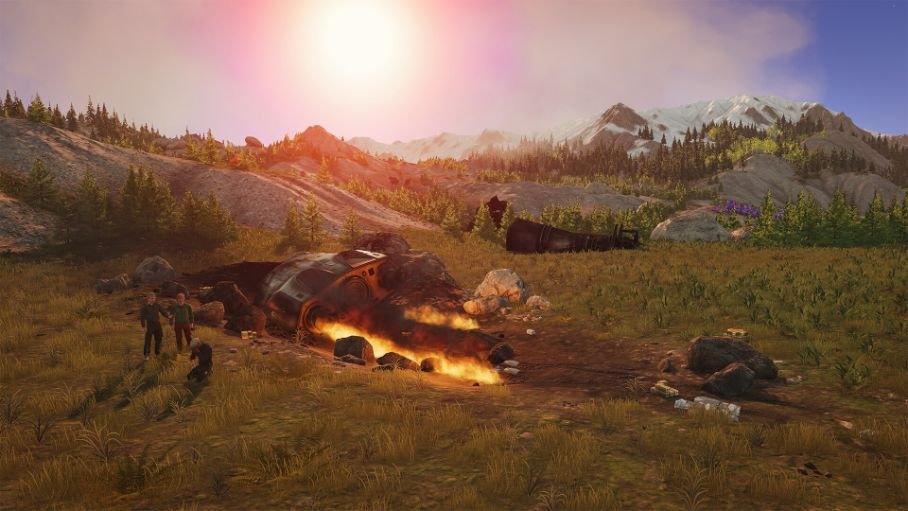 Details about Stranded Alien Dawn
The trailer shared a lot of details about the game including the world and setting where a few astronauts are stranded in an alien world and have to survive by whatever means necessary. This includes dealing with diseases, weather conditions, limited resources, and fending off alien creatures that are hostile to astronauts. As a player, you need to help them secure resources like food and materials, create settlements for them to live in, and fight aliens. The more you progress through the game, the better technology you'll have that'll aid you in the creation of a newer civilization. 
Gameplay
The creators of Stranded Alien Dawn have promised that every playthrough of the game will be different and will be determined by random story events, adverse weather, and unknown alien wildlife that resides in the unknown world. Every choice that you make in the game will further impact the storyline and the consequences for survivors so you must choose wisely. 
Is the game coming to PS, Xbox, and Switch?
For players who love strategy games like XCOM, Stranded Alien Dawn is certainly a boon and many are looking forward to playing it, including console gamers. Now, the main question is will it be coming to PlayStation 4, PlayStation 5, Xbox One, Xbox Series X/S, and Nintendo Switch? Sadly it won't as according to the official website and trailers, Stranded Alien Dawn is only planned for Steam(PC) and its early access state is yet to be launched but is scheduled for Oct 2022. We believe that once the full game is released, it might see a release on other abovementioned platforms. We'll keep you updated as soon as we get official information.
We hope that you enjoyed reading this article, stay tuned for more updates about Stranded Alien Dawn, news, and more at Digistatement.