Fans who played the Stargate SG-1 Alliance know just how glorious the game was that didn't stray further from the OG TV series of Stargate. However, it was canceled and was heartbreaking for fans of the series. It has been so long since we heard anything about the Stargate series until the reveal of Stargate Timekeepers. It is a military sci-fi tactical game where you have to lead a team of specialists through a story-driven campaign that takes place in the Stargate SG-1 universe.
With the announcement of Stargate Timekeepers, fans are very happy for the series that it's finally getting the recognition it deserves and fans are wondering if it'll be arriving on mainstream consoles. Continue reading the article to know more about Stargate Timekeepers and if it's coming to PlayStation, Xbox, and Nintendo Switch.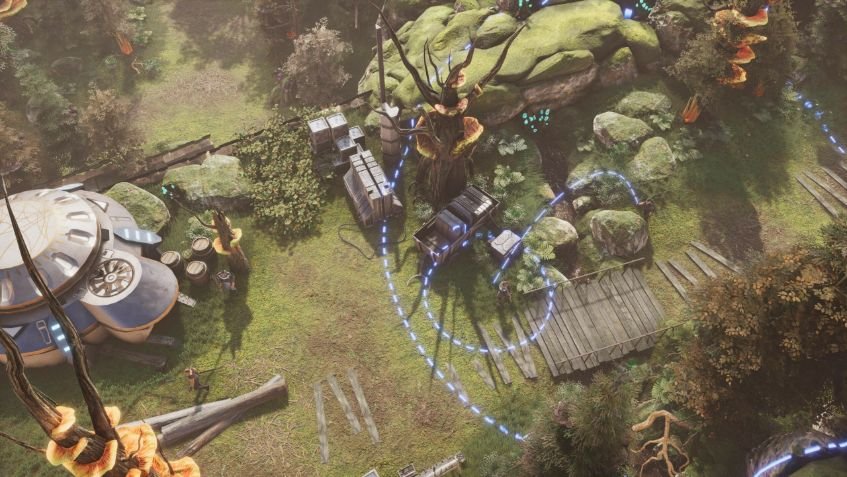 About Stargate Timekeepers
Those who've watched the TV Series, Stargate SG-1 will get the hang of the story as it continues after the end of Season 7 and follows the original narrative. It features a total of 14 story-rich missions and commences during the Battle of Antarctica, where commander Eva McCain and her team are providing support to SG-1 against the Anubis fleet. In the later part of the story, the team gets stuck in a time loop and it's up to players to break free and experience the unknown that'll determine their fate of them.
Gameplay
Unlike most of the games that are more focused on Battle Royale, FPS, or action-based, Stargate Timekeepers has more of a stealthy approach to its core gameplay. You have to hide under cover and avoid being seen by enemies, the enemies line of sight will be represented with sight cones. You can make use of this to use the environment to your advantage.
Is Stargate Timekeepers coming to PlayStation, Xbox, and Switch?
Fans of the longtime series are definitely excited that the game is releasing and they'll get to play it soon. Sadly for console players, it won't be coming to PlayStation 4, PlayStation 5, Nintendo Switch Xbox One, and Xbox Series X/S. We believe that Stargate Timekeepers is intended to be a PC exclusive title and it will remain that way unless it's a timed exclusive. If it is, then we might get an announcement for the console port. We'll keep you updated as soon as we get official information about the game.
We hope that you enjoyed reading this article, stay tuned for more updates about Stargate Timekeepers and other news at Digistatement.