If you need something different from the regular shooting video games, Metal: Hellsinger is the game you should be playing. Metal: Hellsinger is a rhythm-based First Person shooter game popular for its heavy metal rhythm and gameplay speed. Your shooting speed and ability to sync with the music rhythm will enhance your gameplay experience. The music also gets more intense as you progress allowing you to wreak more havoc increasingly. The player's character is a hybrid mix of a demon and a human by the way, and most of the gameplay revolves around the protagonist blasting guns away at hordes of demons, as she goes deeper and deeper into what everyone believes is hell. All these happen to the rhythm of metal music from artists like Allisa White-Glutz AKA Arch Enemy, Mikael Stanne AKA Dark, Tranquility, Tatiana Shmayluk AKA Jinjer, and many others. You can either play the story mode or compete with friends in the challenge mode.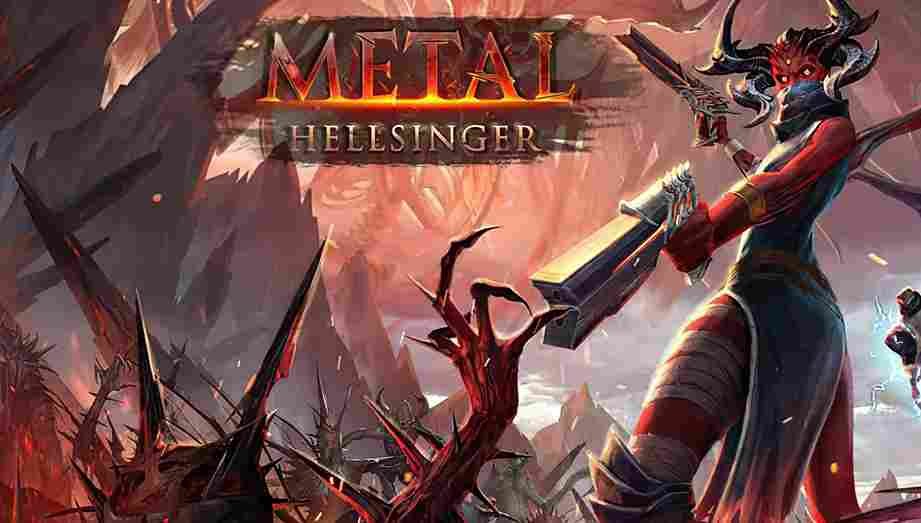 Metal: Hellsinger was first announced in 2020 by its developers; FunCom and The Outsiders, who have set a track record of developing alternative games and making them hits. Initially, the game was scheduled to be officially released in 2021 on major platforms like Playstation 4, Playstation 5, Xbox One, Xbox X/S Series, and Steam for PC users. However, this release date was canceled and the new official release date was slated for 2022. A lot of players have anticipated the precise 2022 release date but nothing official has been released from the developers, except some bad news about PS4, Xbox One, and Nintendo Switch users. Let's break down the update on Metal Hellsinger PS4, Xbox One, and Nintendo Switch Release Date.
Metal Hellsinger PS4, Xbox One, and Nintendo Switch Release Date
No way to put this mildly but unfortunately, Metal: Hellsinger developers have canceled the highly anticipated versions of the game for PS4, Xbox One, and Nintendo Switch users. They cited having to make the game be released in its best quality as one of the reasons for their decision. As bad as that sounds, the game will still be released in 2022 for PS5, Xbox Series X/S, and Steam. However, if they have a change of mind about excluding PS4 and Xbox One platforms, you can trust us to be the first to let you know. For now, let's anticipate the official launch of the rhythm FPS game on PS5, PC, and Xbox Series X/S. Be kind to share this info with friends and everyone in the gaming community.