Hero's Hour is the new arrival in the turn-based strategy RPG genre. This game is developed by Benjamin "ThingOnItsOwn" Hauer and published by Goblinz Publishing. The developers have described this game as an accessible, yet-deep and content-rich Strategy Roleplaying Game. You can choose your favorite hero from 20 available hero classes and level it up to make him stronger. This game has already launched on Microsoft Windows via the itch.io website and is coming soon to Steam also. As currently, this game is not available on the Nintendo Switch platform, many players wonder that "Is there a Hero's Hour Nintendo Switch Release Date?" If you are also having a similar question in mind, continue reading this article to get your answer.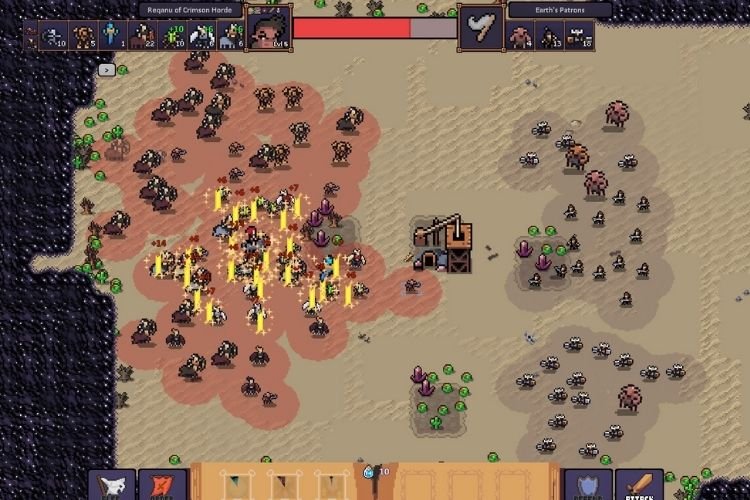 Hero's Hour is much more than the turn-based RPG. This game involves activities like building up your town, fighting fast-paced battles, amassing an army large enough to take out the opponents by your strength or your mind. This game offers 10 factions, 20 hero classes, 36 common hero skills, 70 unique unit abilities, 145 artifacts, 75 spells & abilities, Dozens of impactful map buildings, and much more. As it is a turn-based game, you can take your time to make viable strategies and also counter-strategies against your opponents. Coming back to the main topic, here is everything you must know about the release of Hero's Hour on Nintendo Switch.
Hero's Hour on Nintendo Switch
As you might know, Hero's Hour is only available to play on PC right now. Currently, there is not any information available on the developer's plan for launching this game on any other platform including Switch. The developers have indeed announced that they are currently working on certain additions to the game for its Steam launch. If a Nintendo Switch version of it was planned, they would have announced it by now.
Moreover, we believe that this game can perform well in sales if Developers launch it on Nintendo Switch as players have been giving very positive feedback on the game. But, we can only expect it. So, if developers reveal anything related to this topic, DigiStatement will surely let you know about the same.
So, this was all about Hero's Hour release on Nintendo Switch. If you found this article helpful, share it with your friends.