For those who do not know, cross-platform is a feature that enables players from different platforms to connect to the same multiplayer lobby and take part in the war. Cross-platform play is better for matchmaking since it provides a greater depth of numbers and players to choose from. That is the reason why players look for this feature in most of the games that are released.
Similar to this, cross-progression is a feature that allows gamers to play on multiple different platforms and save account or character progress from one platform to the next. In simple terms, if a game supports cross-progression, you can play on a device, say X and still be able to save the progress on another device, say Y.
DOES CALL OF DUTY VANGUARD HAVE A CROSS-PLAY FEATURE?
Yes, Call of Duty: Vanguard can be played cross-platform across all formats and versions of the game. There will be no generation-exclusive access to different player bases. The Call of Duty franchise has come a long way since its strictly same-generation only party gameplay. That means players on PC, Xbox One, Xbox Series X/S, PlayStation 4, and PlayStation 5 can all get into the same party and play together in the same match.
This is no doubt a surprise, and a good one at that, for a lot of Call of Duty players. While cross-play has been kicking around for a while, Vanguard marks a major milestone for the franchise.
If it's like the past few games, you should also be able to toggle mixing controller players with mouse-and-keyboard players to get a fairer experience. Call of Duty: Vanguard is also sort of eligible for cross-buy, but not for every version of the game.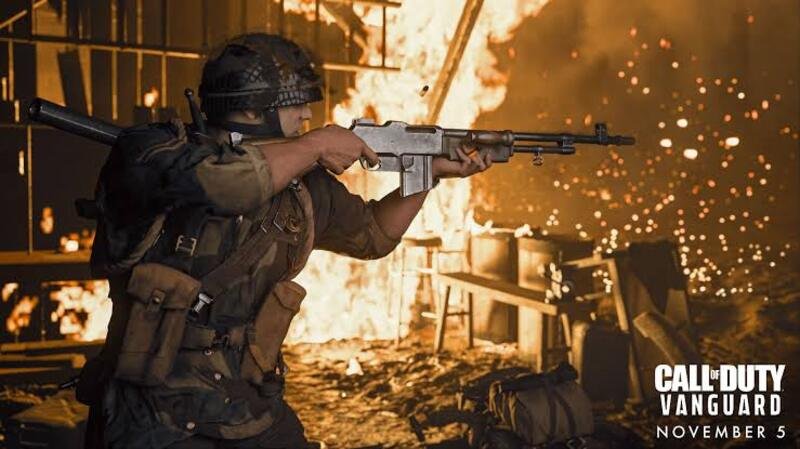 If you buy the standard $60 PS4 or Xbox One version, you cannot upgrade to the newer systems' versions, but you can still play the game on them. However, the $70 cross-gen bundle includes versions for both generations (in the same console family) and will automatically upgrade. On PS4, you can pay later to upgrade the standard game to the PS5 version, though this isn't the case for Xbox.
HOW TO PLAY WITH THE CROSS-PLAY FEATURE?
Follow the below steps to use the cross-play feature in Call of Duty: Vanguard –
First, head to the 'Options' menu.
Go over to 'Account.'
Ensure that cross-play is enabled.
From here you can view your hashtagged account username, which your friends will be able to input in-game and vice versa.
You can provide this hashtagged account username to your friends and they can invite you into the lobby to play together!
DOES CALL OF DUTY: VANGUARD HAVE A CROSS-PROGRESSION FEATURE?
Call of Duty: Vanguard will indeed feature cross-progression. This means that any user-specific information, including data, purchases, and account details that are linked to your Call of Duty / Activision account, will be retained across consoles.
Your profile, stats, and digital content come with you between platforms. So, if you own the game on PS4 and then decide to pick it up on PC, your progress and purchases will all carry-on.
This was everything you need to know about the cross-play and cross-progression feature in the Call of Duty: Vanguard. Follow Digi Statement for more guides like these!