If you're looking for a 3D platformer game that features not-so-cute characters and offers you a good time, Hell Pie is the game that'll keep you hooked. Developed by Sluggerfly who has created a well-known grotesque game, Ben and Ed, you can tell some of the ideas were inspired by that game and let you do just about anything disgusting that you can think of while delving more into the humorous side.
As the visuals of the game resemble mobile games, many are wondering if Hell Pie will be arriving on mobile devices like Android and iOS and we're here to give you every detail of what to expect and if it'll be coming to mobile. Continue reading the article to know more about Hell Pie and which platforms it's releasing.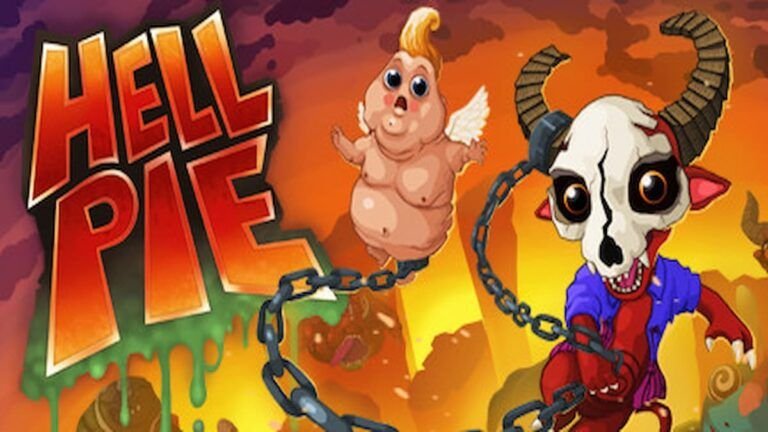 The setting of Hell Pie
In the world of Hell Pie, players assume the role of Nate who has been given the title of "Demon of Bad Taste". He has been tasked with acquiring the disgusting ingredients for Satan's birthday gift. In order to do that, Nate must venture out into the overworld and do whatever it takes to secure those ingredients in time. In his journey, his pet, angel Nugget is there to support him and can be used by players in all sorts of things like grappling hook and can acquire new abilities as long as the player equips him with horns.
Release Date of Hell Pie
For those who are looking forward to experiencing grotesque imagery and obscene moments while having a few laughs in Hell Pie, you'll get to play the game sooner than you think. According to the Steam page of the game, it is planned to release on July 21, 2022, and this is only a month away. If you're curious about the game, there's also a demo available on Steam that you can download and experience to get a taste of what it has to offer.
Is it coming to mobile devices?
It is no surprise if anyone thinks Hell Pie is a mobile game as the graphics do resemble some of the indie games that are present on the platform. As for whether the game is coming to mobile devices for Android and iOS, the answer is NO, as it's only planned for both old-gen and new-gen consoles like Nintendo Switch, Xbox One, and Xbox Series X/S, PlayStation 4, PlayStation 5, and PC(Steam). If it gets announced for mobile in the future, we'll keep you updated as soon as possible.
We hope that you enjoyed reading this article, stay tuned for more updates at Digistatement.