Ixion finally rolled out for PC users on 7th December 2022. On one hand, Windows users are very happy to play the game. On the other hand, Linux users are wondering if Ixion is compatible with their OS. This is a genuine concern because a lot of games do not run on Linux-based operating systems. But, most developers work on this problem and make the required changes so that Linux users can also enjoy their games. So, if you are wondering if this is the case with Ixion as well, then you have come to the right place.
Ixion is a sci-fi simulation video game. So, if you enjoy this theme combined with micromanaging, then you should definitely give this game a try. You play as the captain of a space station heading out into space. The goal is to find a suitable habitat for humanity. There are other people on the spaceship alongside you. So, it is your responsibility to maintain the good condition of the ship and keep the morale high. But, things will not be very easy. Ixion does not have a difficulty setting so you may have to make life-changing decisions. One wrong step and your whole progress will come spiraling down.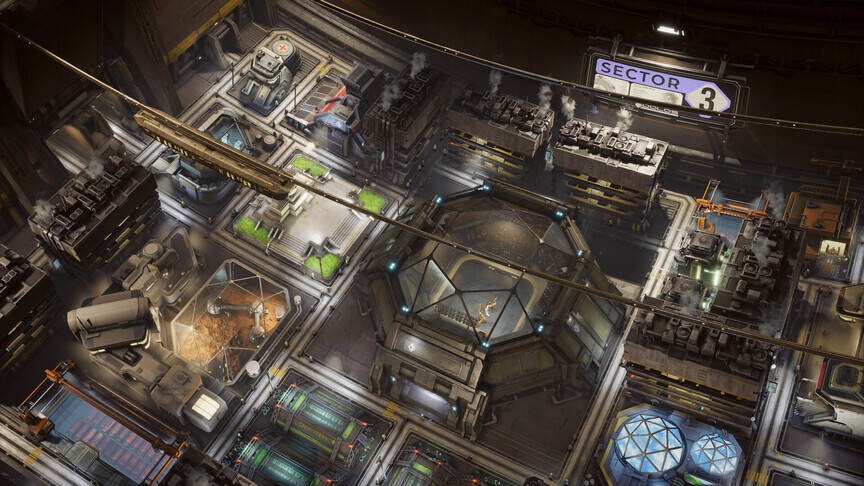 Is Ixion Linux Compatible?
At the moment, Ixion is not fully compatible with Linux. Some players have tried playing the game on their Linux OS using Proton. All these people reported that while the game runs on their system, there are a lot of performance issues. This is to be expected because the developers haven't yet officially announced that Ixion can be played on Linux OS. This also means that you will keep facing performance issues. For most players, the main problem was low FPS. While a simulation game doesn't necessarily need to run on a lot of FPS, the cutscenes and some other areas render poorly. Well, the good news is that the devs have stated that they will be planning a Linux release date for the game after its launch, so we can expect it to be made available soon.
Anyways, if you are alright with a few FPS drops here and there, then you can play Ixion on your Linux OS using Proton until official support is included. The pre-rendered cutscenes will run smoothly but real-time ones will slow down the game. There are moments when you will need to change the rods of the spaceship's engine. According to most players, this is where the FPS drops the most. Well, we recommend waiting for the developers to officially make Ixion compatible with Linux. We will update our article as soon as more information is available. Till then, stay tuned to Digi Statement, and happy gaming.