Ixion has finally rolled out and fans have a lot of questions. The developers shared a brief FAQ prior to releasing the game. While it covered quite a few topics, a lot of them were left ambiguous. One of the most sought questions is whether Ixion has 4k and Ultrawide support or not. This is a genuine query because most people own an ultrawide display these days. So, if a video game does not support these resolutions, then it will look really bad on the display. Therefore, below, we will tell you everything that you need to know about Ixion.
Ixion is a city-planning sci-fi simulator and a micromanagement video game merged into one. So, if you are a fan of any of these genres, then you will enjoy spending time in Ixion. The game tells the story of a captain who is tasked to order a space station and find a habitat for humanity. You will need to not only repair and maintain the condition of the ship but also take care of the people on it. Frequent riots and the ship breaking down will keep ruining your peace. So, you will need to be extremely careful at each step.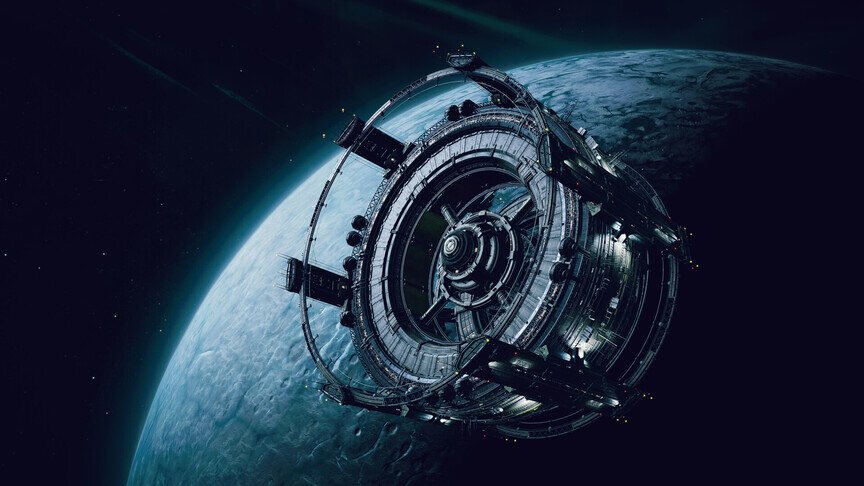 Ixion Ultrawide & 4K Support Support: Is it available?
Players will be happy to know that Ixion fully supports both Ultrawide displays and 4k gameplay. The developers had promised the players that Ixion will have these features post-launch. While the demo version of the game had ultrawide support to some extent, the devs wanted to take some time to polish this feature even more. A lot of players had reported that the game was having issues on ultrawide monitors. Fortunately, these issues have been resolved and you can enjoy Ixion on your big ultrawide display having 21:9 as well as 32:9 aspect ratios. The game looks really good on these monitors.
As for the 4K resolution option, you can choose this from the in-game setting. Players have reported that Ixion runs smoothly in 3840*2160 (4k) resolution. This is great news for people who own powerful rigs and like to crank up all the settings to the max. Although, you might face some FPS issues if your system isn't powerful enough. So, we recommend tweaking the in-game settings and keeping an eye on the FPS. Well, this brings us to the end of this article. We hope that you found it helpful. Stay tuned to Digi Statement, and happy gaming.