Sony has recently launched a PC version of God of War and it seems like they have made one of the best decisions by doing so. Within a short period only, God of War PC became the most selling game in a particular week on Steam. It was indeed one of the most awaited games on PC as it has always been a game with a huge fan base, but was available to play on PlayStation consoles only. As this game is now available to play on PC, many God of War players still wonder whether it is available to play on Game Pass, GeForce Now, and Amazon Luna or not. To know if it is available to play on all these platforms or not, continue reading this article till the end.
Developed by Santa Monica Studio and published by PlayStation PC LLC, God of War PC is the PC version of the 2018-released God of War. The original game was exclusive to PS4, but as per the heavy demand for this game on the PC platform, the officials launched it for PCs also. The PC version also follows the original story that features an older Kratos who fights to survive in this unforgiving world and also teaches his son the same thing. Coming back to the main topic, here is everything you need to know about the availability of God of War PC Game Pass, GeForce Now, and Amazon Luna.
[Related: God of War PC Low FPS & lag on AMD GPUs issue troubling users, fix awaited]
God of War PC on Game Pass, GeForce Now & Amazon Luna
If we talk about GeForce Now and Amazon Luna, both of them are cloud gaming services from NVIDIA and Amazon respectively. Both these platforms allow its consumers to play games on their cloud servers and stream them on their devices through high-speed internet. Talking about the availability of God of War, it is currently not available on both of these cloud-gaming platforms.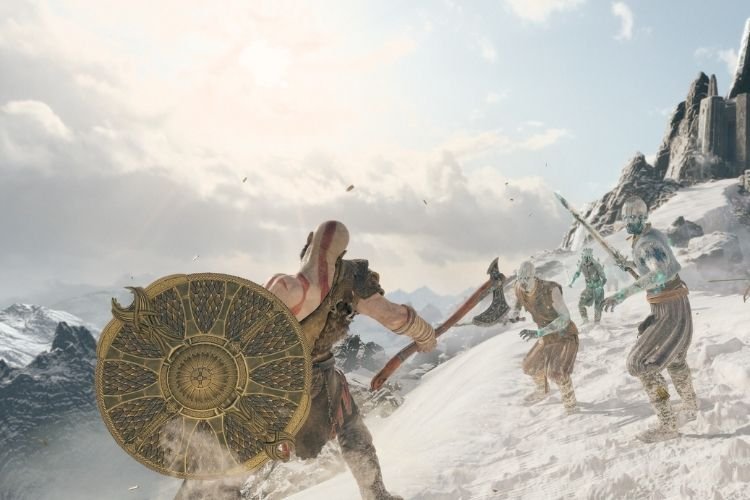 Game Pass on the other side, is a subscriptions service from Xbox that charges a particular amount of subscription fees from its subscribers, and in return, it allows players to download and enjoy the paid games on the platform. Talking about God of War PC, it is not available on Xbox Game Pass as of now. Being a paid game, God of War PC is heavily demanded on the Game Pass, but they will be sad to know that it is not currently included.
If in the future, God of War PC gets available on any of these platforms, DigiStatement will surely update you at the soonest. Until then, stay tuned.