Legends never die. Dota 2 is one of those games that every gamer has probably heard of at least once in their life. However, there are several amazing games that have been growing, along with the general love of gaming itself. Will the rise of newcomers mean the end of the Dota 2 legacy? Is Dota 2 dying in 2021? Let's find out: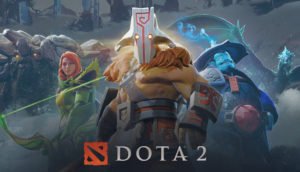 Dota 2
Released in 2013, Dota 2 has been one of the most played games since its conception. The online multiplayer game often found itself mentioned in several pop culture references, on top of being a staple in the online gaming community. From tournaments to various other aspects of the game itself, Dota 2 stands out in the crowd. The game is widely regarded as one of the greatest games in the history of gaming itself.
The gameplay involves two teams of five players, where each player is referred to as heroes. Teams battle it out to destroy the huge monuments of the opposing teams, also called Ancients. While the gameplay might have a steep learning curve, Dota 2 is an extremely rewarding experience in itself.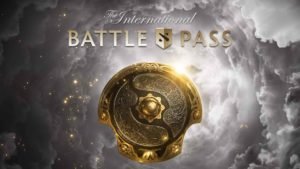 Is Dota 2 dying in 2021?
With the increase of several online multiplayer games, how does the game Dota 2 fare among them? Is it possible that like all good things, the extensive life and legacy of one of the greatest games in the world must come to an end?
The only game to rival Dota 2 is LoL or League of Legends. With several aspects in the gameplay being similar, LoL has been giving Dota 2 a run for its money. In fact, League of Legends happens to be the second highest-grossing PC game in the world right now. Dota 2, unfortunately, didn't make the top 10 list.
Taking a look at Steam Charts, Dota 2 has had an unstable graph. The number of concurrent players seems to rise, then fall, then rise again, over periods of months. This is, however, a better time for the game than late 2020 when Dota 2 barely saw any increase in the number of players and was marred with just decreases.
As far as revenue goes, 2021 will see another tournament for the game. The International 10 will have a prize pool of a whopping $40,018,195 USD. That's right, 40 million dollars! Much of this is credited to the loyal fanbase the game has mustered throughout its lifetime. The game has an extensive esports scene to back it up, and we can't be more excited for the tournament. The International 10 will commence Aug 5 2021 and will go on till Aug 15.
With the huge amounts of money, the game is dealing with, along with the unstable graph of concurrent players, a verdict might not be reached. Only time will tell if the battle pass will deem profitable for the game, enough to overturn the decrease in players.
Read about other games: