Split Screen games are fun to play. Well, Blight Survival is the upcoming game that features a co-op mode with up to 4 players. It is a first of its kind that features a medieval zombie post-apocalyptic setting with brutal gameplay. At the moment, it is one of the most talked about games in the community that has gained quite a number of fans anticipating its release. It has plenty of features that aim on making the overall experience of players more immersive and the Split Screen feature is what many are curious about. Will Haenir Studios implement Split Screen in the game? Continue reading the article to know everything about the same.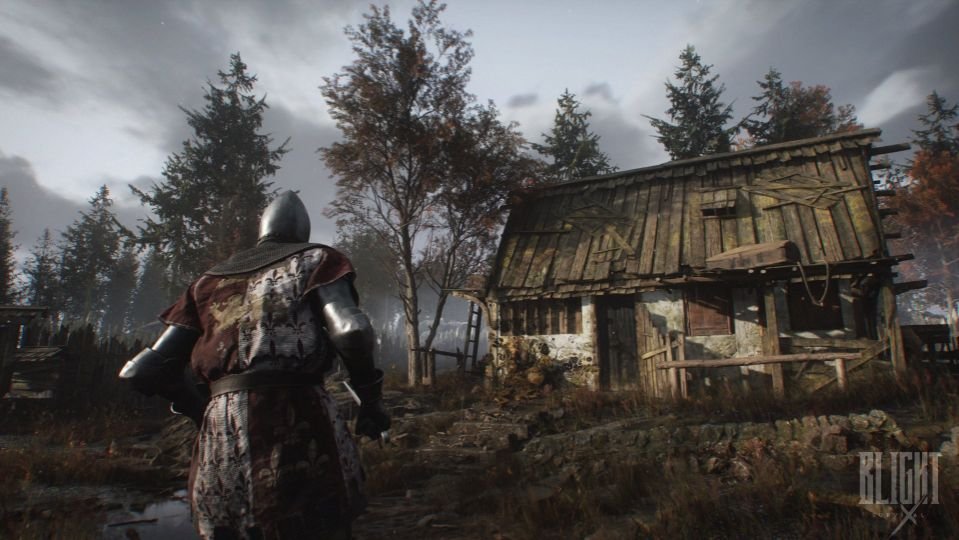 Blight Survival is a beautiful yet dreadful game that promises a brutal medieval post-apocalyptic setting. Due to a mysterious plague called Blight, the whole nation is plunged into chaos and turns the citizens into monsters. You assume the role of a hero whose sole objective is to unearth the mysteries of this phenomenon and put an end to this. You can tell the devs have put their soul into the game just by looking at pre-alpha gameplay footage. We have hope that it will become a massive hit.
Throughout the game, players and their other 3 friends will roam around the war-ravaged land. They can explore and discover secrets and fight both zombies and human enemies. To diversify and make combat challenging, you can pick between a wide variety of weapons and armor. The co-op mode is the most important part of the game. But, implementing the split screen feature can work wonders. So will the devs add it?
Blight Survival Split Screen?
Based on how Haenir Studio is advertising the game and 4 player co-op being one of its strong points, many have high expectations. There are several online features that the community has put forward like LAN Co-op, and Split Screen. Unlike regular multiplayer, the split screen mode offers a different perspective and is more fun to play this way. Unfortunately, the devs of Blight Survival have no intention of adding a split-screen mode to the game. In one of the game's official forums, they said that they're not planning on implementing Split-Screen in Blight Survival. It also means that players will have to buy the game individually. We hope that you enjoyed reading this article. Stay tuned for more updates about Blight Survival, news, and the latest updates at Digistatement.