Trepang2 is a first-person shooter game developed by Trepang Studios, which is set in a dystopian future world where the player takes on the role of a soldier armed to the teeth and set out on a path of revenge. It is a graphic game that is set to release on the 21st of June, 2023. However, players can download and play the demo right now. The game boasts intense gunplay, high-speed action, and a unique visual style inspired by action movies. In addition, players have access to a range of high-tech weaponry and gadgets, including assault rifles, shotguns, rocket launchers, and more. No doubt the gunplay has satisfied many fans of the FPS shooting genre, but one particular thing has been on players' minds and that is how to aim down sights in the game. If you are having a hard time trying to figure out how to aim down sights in Trepang2, then this is just the article for you.
ADS, or Aim Down Sights, is a popular mechanic in first-person shooter (FPS) games that allow players to aim their weapons more accurately. When a player presses the right mouse button or a specific button on a controller, their character will raise their weapon and look through the sights or scope attached to the weapon, zooming in on their target. This helps the player line up their shots and increase their chances of hitting their target. ADS is especially important in FPS games because accuracy and precision are crucial for success. It can mean the difference between taking down an enemy or being taken down yourself. Mastering ADS and understanding when to use it can take some time, but it is a valuable skill that can greatly improve a player's gameplay experience. With that out of the way, is ADS even available in Trepang2? Keep reading to know.
Is Aiming Down Sights available in Trepang2?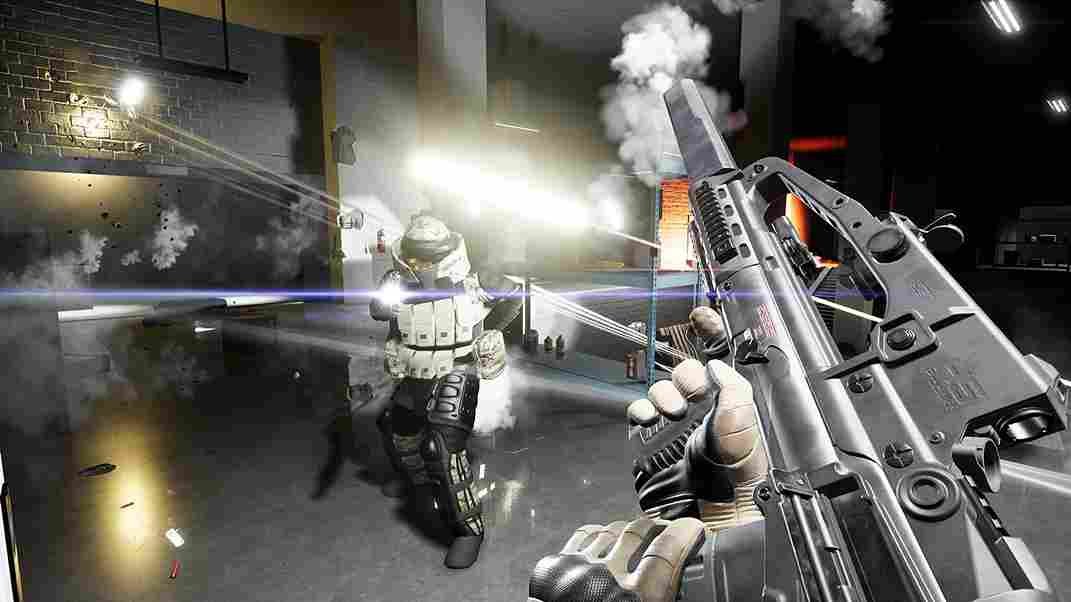 While the demo version of Trepang2 offers a thrilling FPS experience with intense action and gore, it does come with a unique caveat. Unlike most FPS games that allow players to aim down sights (ADS) right from the beginning, this title takes a different approach. ADS is indeed available in the game, but not in the traditional sense. Players will not be able to use ADS unless they complete the game and start a New Game Plus (NG+). For those who may not be familiar with the term, NG+ is a game mode that allows players to restart the game with all the items, abilities, and upgrades they had at the end of their previous playthrough. However, enemies and challenges become much harder, making it a more difficult playthrough overall. This means that players will have to work harder to earn the privilege of using ADS, a feature that has become a staple in almost all FPS games.
The lack of ADS in the initial playthrough has raised some concerns among players who are used to the traditional FPS mechanics. The inability to aim down sights makes it harder to aim at enemies from a distance and provides a somewhat challenging experience. While the decision to only include ADS in NG+ may seem odd, it's important to keep in mind that Trepang2 is still in development and subject to change. The developers may have a specific vision for how they want players to experience the game, and it's possible that ADS doesn't fit into that vision for the main campaign. However, if enough players voice their desire for ADS to be available from the beginning, the devs may take note and incorporate it into the final release. That brings us to the end of this article. We hope you found it informative and for more gaming-related guides, stay tuned to Digistatement.
Read more,
Star Wars Jedi Survivor Steam Deck Compatibility Details & More